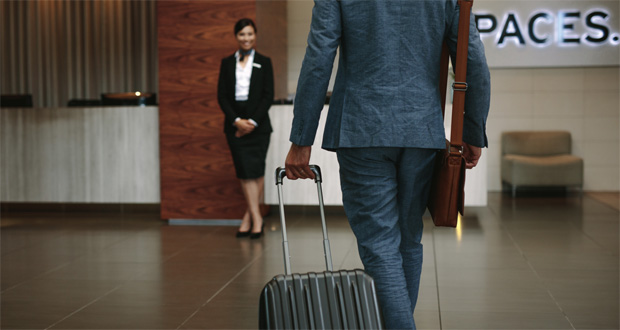 In today's economy, consumers are highly informed and offer loyalty to brands with certain expectations for communication between brands and their customers. In this expectation economy, hoteliers must listen carefully to these consumer voices, respond quickly, and efficiently gather guest feedback.
In the lodging industry, the voice of the guest can be found through digital surveys, SMS, brand app conversations, and online reviews. Hotels must not only master how and when to gather guest feedback digitally, but also avoid mishandling and misinterpreting that feedback.
Below are six missteps to avoid when communicating with guests digitally.
1. Focusing only on post-stay for digital feedback surveys.
Find ways to survey guests during their stays and make sure that method is both unobtrusive and actionable. The digital world has a plethora of platforms to execute post-stay reviews. Focus attention on guest communication digitally while the guest is still on property to execute service recovery and turn a detractor into a promoter before they leave.
Many brands already have apps that assist with communication during a guest's stay, but it's important to stay ahead of the curve in terms of new and innovative ways to communicate while a guest is on property.
2. Failing to acknowledge brand loyalty during communications.
Whether communicating with a guest at check-in, over a digital chat platform, or via phone, always acknowledge the guest's loyalty status and thank them for their loyalty.
"Recognition of brand loyalty members through written and verbal acknowledgment, as well as demonstrating appreciation for them through upgrades or complimentary add-ons at check-in, are proactive forms of guest engagement that we emphasize daily," says David Wani, CEO of Twenty Four Seven Hotels, a hotel management company. "Acknowledging their program status, expressing gratitude for their loyalty, and using their name throughout their entire stay is an expectation for higher level loyalty members and all our associates are trained to exceed these expectations."
3. Not upholding the same level of service over digital communication as in the real world.
It's critical to maintain a similar set of communication standards in the digital realm as in the real world. "Guests have significantly more ways of communicating in the digital age," says Alison Sansone, vice president of marketing and communication for Twenty Four Seven Hotels. "However, best practices such as empathy, apologizing for a poor experience (regardless of fault), and focusing on resolution are fundamental to the feedback experience, whether at the front desk or online." Ultimately, Sansone explains, 'online' hospitality should be no different than 'offline' hospitality.
4. Leveraging bot technology for critical communications.
Be wary of using chatbots and be authentic in the hotel's responses to guests. These technologies might place a property in a position of seeming inauthentic in conversation where personalized conversations are essential. Even in the digital realm, ensure there is a live person available to respond to guest feedback and allow staff to leverage anecdotal information the hotel may have on a guest to further personalize the communication.
5. Ignoring social media channels and posts happening in real time.
Don't just post, also 'like' and reply. Many hotels will allocate social media resources to content creation while undervaluing the power of listening and reacting. When a guest sees that the hotel is engaging with them on social, it creates a sense of acceptance and helps turn a guest into a promoter.
"You should always respond," says Samantha Hardcastle, owner of Amore Social, a hospitality customer experience agency. "If someone is going to take the time to post something, I always say to take the two seconds to respond and keep it personal. Avoid super generic, canned responses."
6. Only focusing on influencers on social media.
It's important to acknowledge all social media posters even if they do not fall into the influencer category. Engage with guests no matter how many followers they have.
"If you're a guest posting a picture and not an influencer, you might not be expecting the hotel to respond publicly," Hardcastle explains. "There is a lot of opportunity to connect with them there. If looking at lead nurturing and creating a real program of advocates, you can potentially drive them to a group on Facebook where you have all your advocates to keep the conversation going."
About the Author
Daniel Cline is the head of business development for Local Measure, a customer engagement platform for the hotel industry. Prior to working for Local Measure, Daniel has worked and consulted for companies including Waldorf-Astoria, Morgans Hotel Group, WeWork, Starwood Hotels, and Hotel Insider.