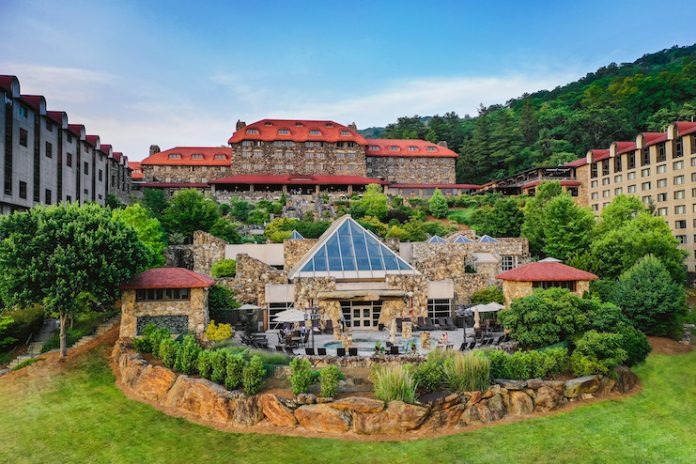 DALLAS, Texas—Omni Hotels & Resorts announced new details about its Select Guest Loyalty Program. Representing the first program transformation in a decade, members will be recognized and rewarded based on stay experiences. The Select Guest Loyalty Program members will continue to earn rewards at the same rate for each night of their stay. In addition, they will also earn rewards each time they dine at any on-property restaurant, play a round of golf, spend a day at the spa, or charge almost anything to their room. Members will be able to accelerate their status tier in the program based on their total spending.
"Amidst a landscape where many loyalty programs are reducing benefits, we're genuinely adding value to our member experience and making it easier to enjoy unique perks and achieve free nights," says Josh Belkin, vice president of loyalty and customer engagement at Omni Hotels & Resorts. "Our decision to enhance the Select Guest Loyalty program aligns with our dedication to inspire both our existing members and new guests, encouraging deeper engagement with the diverse and rich offerings across our 50+ properties."
Beginning in 2024, Omni will introduce revamped tier names and structure. The new tiers progress from member to insider to champion to icon status, each delivering levels of recognition, benefits, and free nights. Select Guest Status will now be determined by members' on-property spending accumulated within each calendar year.
The new program will enable members to achieve higher levels of status after a single stay. For example, insider status requires $1,000 of spend during their stay. "We wanted to make this level achievable to encourage guests to return and enjoy a higher level of benefits on their next stay," adds Belkin.
Select Guests will earn rewards—to be called Omni Credits—for every night stayed and for purchases beyond the room. Based on member feedback, Omni will continue to offer benefits from the current program. The status tier achieved by members by the end of 2023 will be honored at an equivalent level throughout the calendar year 2024.