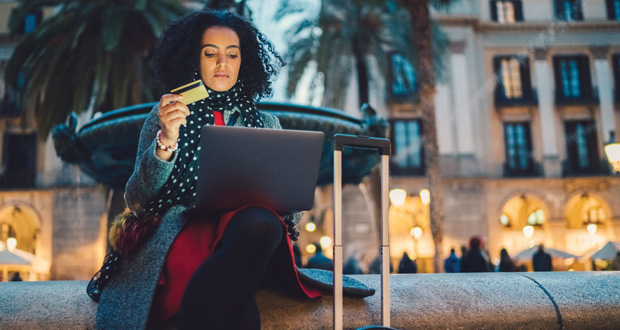 As hotels struggle with rising costs, many are redoubling efforts to have customers book direct to cut out not only the fees associated with OTAs, but also the relationships OTAs are able to form and leverage with the customers who are loyal to them. LODGING discussed some options for achieving this direct relationship from two very different perspectives: that of Robert McDowell, chief commercial officer for Choice Hotels International, who focused on his company's loyalty program, which is supported by national advertising and marketing; and that of Curtis Brewer, senior vice president of reservations and website solutions, for TravelClick, whose clientele of both big brands and small independents use its suite of data-driven solutions to acquire and retain guests—usually without a formal loyalty program.
What is behind the current focus on direct booking?
Robert McDowell: We've always focused on driving direct channels for our franchisees because we want to support their profitability, and that's the channel that costs the least. We made a strong push for this with the relaunch of our Choice Privileges loyalty program in 2016, figuring a strong loyalty program was the key to direct booking.
Curtis Brewer: While the cost of sale for a direct booking has always been lower than the cost of sale for most other channels, what has changed is the intensity of the competition among distributors and channels to understand and build a personalized relationship with the customer. This is especially the case since the OTAs have managed to get between the customer and property, developing their own relationship with customers by doing things like restricting the customer's email from the hotel's records and otherwise preventing the property from marketing directly to the customers to personalize their experience.
What would you say are the main advantages of direct 
booking?
Curtis Brewer: If you can drive a direct booking, you'll capture much more data through which to understand and remarket to a guest. This is why hoteliers who have the opportunity to engage directly today are focusing on recognizing and remarketing to their guests and really personalizing offers and the guest experience. By leveraging customer relationship management, you can actually drive a much higher conversion rate when booking direct, which obviously also helps drive direct revenue.
What is the connection 
between loyalty and greater profitability?
Robert McDowell: We believe strongly that our loyalty program offers customers a better value proposition. We developed great benefits in the process of relaunching our loyalty program, and we have supported it with a tie-in to our marketing program. This really has paid off significantly in terms of our growth rate. Our loyalty program now has 36 million members Additionally, ChoiceHotels.com revenue is up 15 percent year over year, and our mobile app revenue is up over 50 percent year over year; both are outpacing OTA growth significantly for our brands.
Curtis Brewer: Whether or not a property has a formal loyalty program, it can engender loyalty and maximize revenue by forging a direct and knowledgeable relationship with consumers. This is the goal of TravelClick, which is a cloud-based provider of an interconnected data- and revenue-generating suite of solutions including business intelligence, a reservations and booking engine, media (both web and video), and guest management. All of these systems are designed to know, acquire, convert, and retain guests.
How can properties best 
drive traffic directly to their own sites to facilitate direct booking?
Curtis Brewer: An enormous boon to direct booking are the metasearch distribution channels like Google, Trivago, Kayak, and TripAdvisor, which—unlike most OTAs—drive traffic directly to a participating hotel's own site. When a customer books through the metasearch channel, all of the information, including reservation details and the confirmation number, is actually on the hotel's direct channel.
Robert McDowell: We're always trying to make booking with us—and staying with us—as pleasurable and seamless as possible. Getting guests to join our loyalty program and download our app on their phone increases the likelihood they will book and repurchase with us. By giving them the right brands, right locations, and the right price, we aim to offer them the ease and confidence to book directly.
How do you see the future 
of customer acquisition and retention?
Robert McDowell: The landscape is likely to remain competitive. We'll continue to compete with OTAs—they aren't going away—as well as other hospitality companies. Like everyone else, we're looking at that next consumer evolution—including voice—to invest in the things that matter most to our consumers. For example, as a result of research on how to make travel easier for our consumer, we launched a partnership with delivery.com that enables guests to use our app to order food and have it delivered right to their hotel. In general, we'll continue to innovate in our efforts to identify and respond to our customers' needs to win their loyalty.
Curtis Brewer: I see a more complex distribution landscape, including a proliferation of channels and ways to drive direct booking. Then, too, are emerging technologies such as voice, which has the potential to aid revenue management, as well as booking. However, I doubt that will impact the independent hotels; it is far more likely to gain traction with the big branded properties with the resources to manage what could be the overwhelming amount of data generated by voice recognition. Whatever the technology, all efforts will be geared toward the goal of improving customer relationship management.