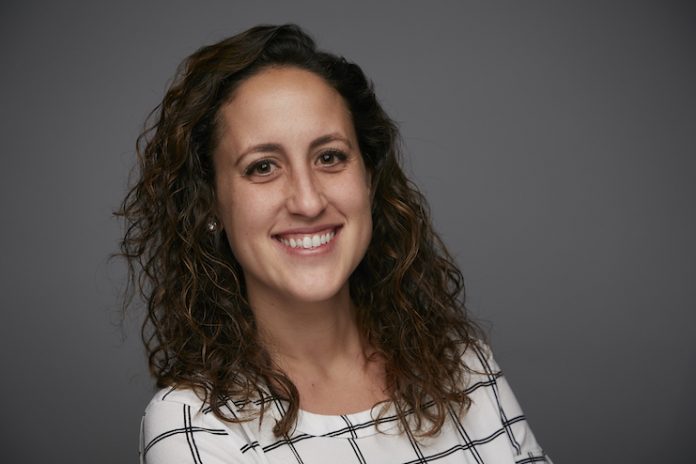 Karima Lanfranco's mother recognized that the hospitality industry was well-suited for her even before she herself did. This year's American Hotel & Lodging Educational Foundation (AHLEF) graduate student scholarship recipient, Lanfranco is now in the second year of her Ph.D. in hospitality at the University of Central Florida's Rosen College. Lanfranco's research focuses on lodging management, service quality, and organizational behavior.
Lanfranco has worked in hotels since she was a teenager—starting at the front desk while in high school and college—but hadn't seriously considered it as a career path until her mother brought it up when she'd nearly completed her undergraduate degree in business. "We were talking about careers, and she reminded me about how I'd act as the family concierge, writing out everyone's itinerary when we went on road trips. So, she's the one who suggested I consider making a career of it."
With a hospitality management career on her radar, the then-University of Miami student enrolled in courses at nearby Florida International University that would enable her to receive a hospitality certificate. Next, Lanfranco decided to pursue a master's degree in hospitality from the University of Las Vegas, after which she officially entered management via Hyatt's management trainee program. "My mom was right. I fell in love with the industry and never looked back," she says.
However, between her experience on the job and in the classroom studying hospitality, Lanfranco recognized something of a disconnect between how this industry she'd come to love was taught in the classroom versus how it was practiced on the job. In this gap, she saw a different path in the industry for herself—that of a college professor—but it was one she'd need a Ph.D. to follow.
"Hospitality is so experiential as an industry—both for guests and employees. Upon returning to work after receiving my degree, I saw that some of what was being taught in the classroom didn't apply, either because textbooks were outdated, or professors were out of touch with current industry practices. And vice versa—there was so much happening in the workplace that no one had prepared us for in the classroom."
Lanfranco says her objective as a professor is to help ensure that a hospitality degree has value for those who take the academic route on the path to building their hospitality career. "I want students to have a degree that's more than a piece of paper—it should reflect experience and knowledge they can take into the workplace," she says, adding, "Of course, you'll still need to work very hard. Having an education will enhance any available opportunities, but it won't open all the doors."
Lanfranco is planning to take her candidacy exams in Fall 2019, after which she'll begin working on her dissertation. After completing her doctorate, she'll be looking for a different type of job in hospitality. "I hope to secure a position at a university and start my second career, this time in education," she says.
Lanfranco is one of 344 students to receive one of $1.3 million in hospitality scholarships through AHLEF in 2019. Three-quarters of this year's scholarship recipients are women, according to the Foundation.
---
Want more stories like this?