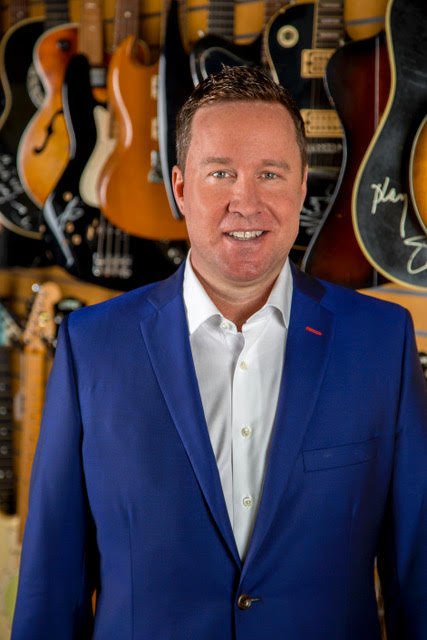 Todd Hricko, Hard Rock International's senior vice president and head of global hotel development, oversees the development of hotels for the entire brand, which began as a London restaurant opened in 1971 by two Americans who despaired of finding a decent cheeseburger in the city. Hricko shared that and other stories with LODGING at the Americas Lodging Investment Summit (ALIS) last month while discussing what's ahead for this now international enterprise with hotels, casinos, and, of course, that iconic Hard Rock Café t-shirt.
What are your plans for 2019?
We're focused on growing in the top 25 markets in four different regions—North America, South America, Asia Pacific, and the area known as EMEA (Europe, the Middle East, and Africa). We're looking to expand in Asia in the next two years, so it's a good thing I just hired someone in Hong Kong.
We have a strong development team and we have a widely recognized brand, so we're getting a lot of deals done. Our New York deal is out of the ground, the property in New Orleans is already eight or nine stories up, and we're also building in Dublin and Cabo San Lucas. We did 11 deals last year and have already done four this year; another 35 are under contract—and that doesn't include the casino part of the business.
We're aiming to give our guests new and interesting destinations—the places around the world where people want to be.
What challenges are you facing in these competitive markets, including other lifestyle brands and alternative lodging?
I would say that Hard Rock is the original lifestyle brand—literally the first—built in 1995 around music-centric, fun entertainment. It provides the experiences people are looking for. People come to have fun, and at our properties, they drink more, eat more, and spend more money.
I think the cool thing about the brand is that the connection to music allows us to stay relevant. As the universal language, music is usually ahead of most trends, so we always have to pay attention to that.
As for the Airbnbs, we're not worried. There are plenty of brands and that's just another one. All we ask of them is fair competition; as long as they pay their taxes, it's a level playing field.
What are you doing to build customer loyalty?
Hard Rock has built loyalty with great products—all built around music—and a great story. The Hard Rock Café was started in London by two Americans who just wanted a good cheeseburger. It became so popular, while waiting for a table, Eric Clapton created his own by designating it as such with a donated guitar, a practice then followed by other musicians. The memorabilia that ultimately generated sales and worldwide recognition was actually never part of the plan. After Hard Rock sponsored a soccer team in about 1976 or 1977, everyone wanted the t-shirt. Next thing you know, we've got lines around the block to get a t-shirt!
Today, there's a well-established, loyal customer base. Combine that with the first and third most profitable casinos in North America—with Tampa being seventh in the world—and we've got places people want to go. You may learn about Hard Rock in Florida, but if you want to go to the Maldives for your next vacation, we're there, too.
---
Like this story? Subscribe for daily updates.