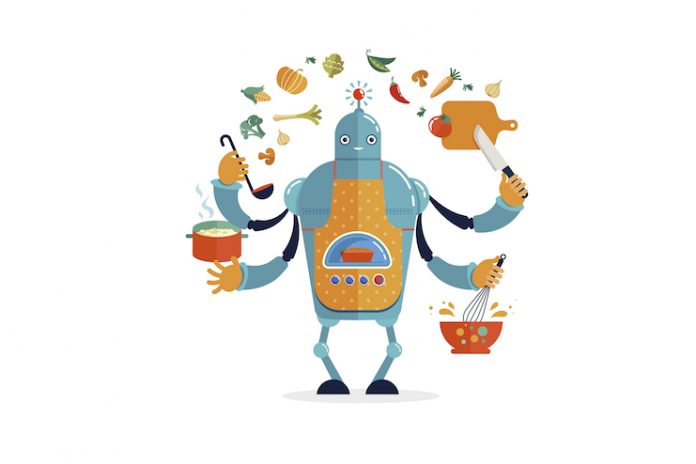 To say that technology has impacted hotel operations is a massive understatement. Connectivity, smart devices, and AI reign supreme, and operations today are almost unrecognizable when compared to just a few years ago.
One area of hospitality in particular that has reaped the benefits of advanced technologies is food and beverage. Sensors are now standard and contamination prevention, temperature control, and data collection are automated. Tracking systems have moved to the cloud, where they are more comprehensive and available to the entire F&B team at the click of a button. All this allows for an easier, faster, and more accurate system with improved food safety and service.
Manik Suri is co-founder and CEO of CoInspect, a company that creates mobile apps that help manage food safety compliance and brand standards. He says that mobile devices, sensors, and dashboards can work synchronistically to improve hotel operations and separately to collect data and detect contamination issues that humans might miss. "The temperature of a freezer or piece of food, humidity, and noise level can actually be measured by a sensor or robot as effectively or more effectively than a human. And those data points could be collected passively by robots or sensors. It makes sense to use those technologies to collect data. It's going to be faster and more accurate than relying on a human."
Keeping F&B technology updated is more important than ever, as consumer awareness regarding food-borne illnesses is at an all-time high. Restaurants are finding it more difficult to manage the risk of one-off incidents and consistency issues, with social media spreading word of potential problems to customers worldwide—just think about how many people responded to the massive romaine lettuce recall last fall.
"There's definitely more pressure on organizations around food safety and quality," Suri says. "That pressure is rising, and because of new regulations in the food processing and manufacturing space, not much is being enacted to require manufacturers to prove more documentation, standards, or preventative checks and controls."
Although these automated technologies can make the food service industry "a better place," as Suri says, the human element is still essential to the food service experience and guest satisfaction. Suri uses the example of a plate of nachos; a robot can make it, but a human is needed to ensure the component ratio is appropriate and that the cooking follows organizational standards. So, although robots won't be replacing humans any time soon, the addition of leading-edge technology food and beverage operations can make serving guests easier and safer.