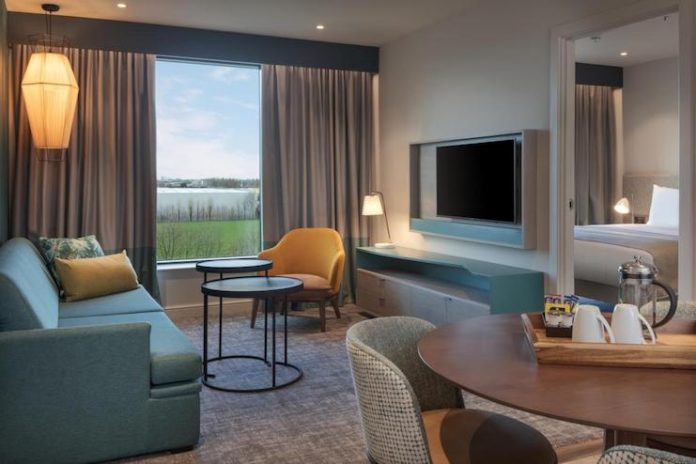 InterContinental Hotels Group (IHG) today released its earnings results for 2018 and an outline of the company's growth plans for 2019. Recording $27.6 billion total gross revenue (up 6.6 percent), the company grew its portfolio to 837,000 rooms, with 271,000 rooms in the pipeline. IHG reported the highest signings in a decade (up 18 percent year over year), with nearly half of those from its Holiday Inn brand family.
In addition to reporting its 2018 results, IHG reported its planned launch of an all-suites, upper-midscale brand in the coming year. The addition would target an $18 billion industry segment where strong guest and owner demand has driven a 70 percent increase in room supply in the last four years, the company said.
"We have made excellent progress in 2018 executing against the strategic initiatives I set out a year ago to accelerate our growth, whilst delivering a strong financial performance," Keith Barr, CEO of IHG, said. "The investments we have made have had a significant impact, allowing us to further evolve our established brands, move quickly to strengthen our portfolio both organically and by acquisition, and create real momentum in our business. We have made further progress in 2019 with the acquisition of the top-tier luxury brand Six Senses and the planned launch of a new all-suites upper midscale brand."
The company also announced its progress on updating legacy brands: Holiday Inn Express's new guestroom design has been implemented or committed to in more than half of the brand's portfolio globally and Crowne Plaza renovations are completed or in development at a third of U.S. properties.
IHG is also expanding its newly launched or acquired brands: avid hotels has signed 170 properties since its launch; voco has 16 locations signed so far; Regent Hotels & Resorts has three more signings; and the recently acquired Six Senses is expected to surpass 60 hotels over the next decade.
In the United States, RevPAR was up 1.3 percent with 0.6 percent growth in the fourth quarter, despite the drag from hurricane-related demand in Q4 2017. Across the Americas, the company opened 208 hotels totaling 22,000 rooms in 2018, while also removing 76 hotels totaling 10,000 rooms to control the quality of its portfolio.
---
Keep up with the industry.