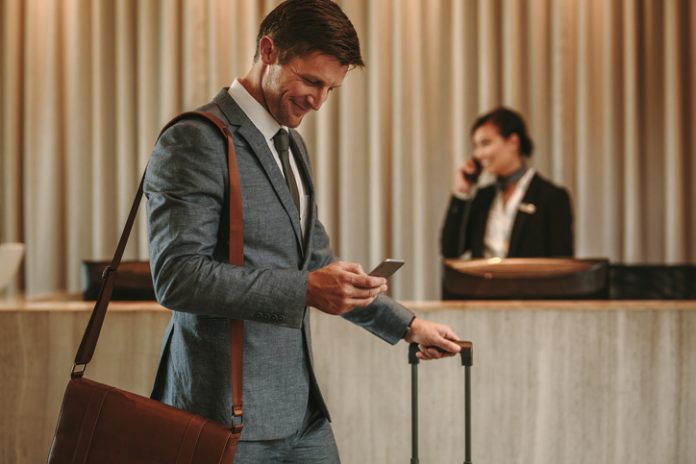 An engaged guest is a loyal guest and the most effective salesperson a property has. Understanding how to engage guests is essential for a hotel's success. What's the best way to do this? A guest engagement program is a total property commitment that begins with planning.
Email is one way to engage guests, but today there many tools available that take guest engagement further. Each tool and strategy requires a different level of commitment and effort from a property's team and each delivers different results.
Below are five guest engagement tools and tips, and how engaged staff must be to properly implement and sustain them.
Social media is an effective way to engage guests, particularly for independent operators who are experts at developing personal relationships. One advantage of social media engagement is that some hotel tech suppliers have developed direct-booking links for social media sites, including Facebook and Twitter. These links enable guests to book a reservation directly from a social media page for greater convenience.
Many properties turn to third-party contractors for online marketing and to respond to social media requests. This takes the weight of continuously monitoring social media channels—like Twitter, Facebook, and Instagram—off the property's hands. If a property selects this method of guest engagement, it is important to hire contractors trained to understand and mirror a property's online image.
If a property decides to use social media it must commit to consistently maintaining and refreshing its online presence. Its content must be relevant to the hotel and valuable to guests. This includes creating compelling, time-sensitive promotions for upcoming events, developing special offers, and coordinating and advertising local activities to attract guests.
2
Online pre-registration and check-in
Guests value the convenience of mobile check-in that allows them to bypass the front desk. Mobile pre-registration and check-in requires minimal staff engagement; guests receive an email confirming their reservation and providing a link for online check-in. The property management system (PMS) should alert staff to which guests checked-in online, their preferences, and when they will arrive. Housekeeping must also confirm if and when the appropriate room is vacant and clean. Staff must be trained in online check-in and pre-registration systems and be ready to assist guests who may have questions on how to use the technology.
Most online surveys engage guests after check out. These are easily-created digital comment cards. The sophisticated ones provide performance measurement, highlight areas where the property should focus their attention, and help properties deliver an improved guest experience. They are usually emailed to post-stay guests asking for input on their stay. Guest surveys require low effort from the property.
The best comment card systems are integrated into the PMS, which automatically emails a survey to each guest at check out. Some offer proactive post-check-in surveys that ensure the guest experience begins well. Greater staff involvement is required when surveys are returned. Satisfaction thresholds are available to automatically alert staff when a response is particularly low, but someone must read all returned surveys and determine possible action by the hotel and if a management response is needed. If responses are not monitored and responded to, the penalty may be a bad online review for the hotel and loss of business.
4
On-property text messages
Text messages are an excellent way to engage guests with two-way communication. This requires greater staff engagement, training, and accountability. Some text systems automatically respond to guests, or direct incoming guest communications to the appropriate department (e.g., housekeeping for towels, or the engineer for room maintenance). Some offer group messaging to notify guests of event changes and updates in real-time. Either way, staff must continuously monitor guest texts and respond promptly to ad hoc requests such as recommendations on local attractions, or dinner reservation inquiries.
Loyalty programs engage guests and expand relationships through frequent-stay rewards programs. Properties engage with guests via email to update them on frequent-stay points that accrue in their guest loyalty profile. This gives a property the opportunity to suggest promotions when guests view their loyalty points. Guests will value a well-implemented rewards program and return to the site to look for promotions and book rooms.
Commitment by a property's management and staff is essential for a successful guest engagement program. Schedule time to meet with the team and agree on the level of engagement the hotel wants to achieve and the resources and training needed to accomplish it. When a team is engaged, guests will be too. The right guest engagement program leads to improved guest experience, generates repeat stays, and creates a family of loyal advocates for the property.