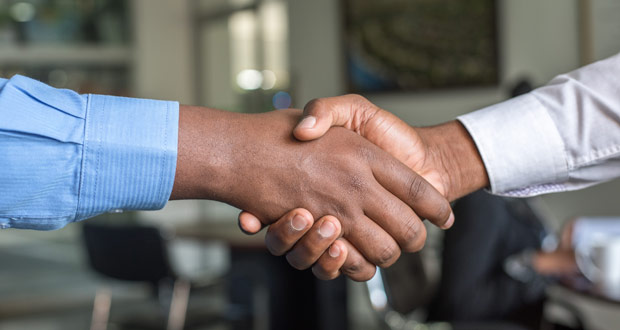 Blazingly successful group sales managers and directors don't wait to initiate the close. They work the close right from the start.
Today's meeting planners are savvy decision makers not easily swayed by standard sales tactics. Closing the sale is not the climax of the buyer's journey, nor the final 'make it or break it' moment. Rather, it's a shift to advise, provide value, and offer the right tools throughout the entire sales process.
Follow these five closing strategies for each meeting planner and each event, from proposal to contract, to successfully book group business.
Don't Just Proclaim Service—Prove It
Meeting planners are looking for partners and for a team they can trust to help execute their visions. This is why demonstrating—not just praising—your hotel's service culture is crucial to winning each piece of business. It's one thing to simply promise wonderful guest service and another to prove it. Competitors often offer equally amazing venue options—spend less time showing off the venue and more time in the back of the house showing how your team works together to make meetings and events shine.
Be a Standout, Not Standard
Meeting planners see, hear from, and visit hundreds of properties every year. It's vital that you set yourself apart consistently, especially among hotels in the same destination. After all, hotels in the same city tend to start looking and sounding alike on paper. Help planners distinguish your property from the bunch. Don't blend in. Instead, stand out at every touch point–from your proposals, photos and sales copy to your group offerings and meeting amenities. Own your hotel's "it factor" and convey it each and every time.
Stop Pushing, Start Advising
Ditch high-pressure sales tactics. Meeting planners want to work with advisors who understand their objectives and offer insight to help achieve them. Position yourself as a trusted meeting advisor and an expert in your destination and its group offerings. Does your customer want suggestions for area spousal programs or unique off-site dinners? Send a curated list of suggestions, adding why they are a great fit for their group. Don't simply send a link to a directory of restaurants and activities, forcing planners to do the legwork. Become relevant to their success and indispensable by offering unique insight, intentional suggestions, and value.
Think Like Your Customer
Stay one step ahead of meeting planners during their site search by understanding what they need and want. Learn their definition of a successful event and show that your team is ready to deliver it. Respond within hours to their questions or request for proposal. Help them visualize their event at your property with 360-degree video tours of venue space, photos of previous events, and tailored floor plans showing their configurations and event footprint. Plan site tours around their meeting needs, not yours. Every interaction you have with the meeting planner should be about achieving their meeting objectives, not your room night goals.
Keep a Steady Eye on the Comp Set
With all the ways to monitor your competition, you should never be stupefied if another property outperforms yours. Smart group sales departments routinely chase key insights into their comp set, and are constantly aware of what incentives they're offering and their success rate. How are they positioning themselves in the meetings market? What's their unique selling proposal and key marketing message? What meeting amenities and experiences do they offer? What meeting promos are they running? What are their hot dates? And, most importantly, how can you sell against them? It's not enough to scrutinize the comp set once; this should be ongoing. The more you know about competing properties, the better you can anticipate their moves with any piece of business you're both vying for.
About the Author
Kemp Gallineau is the CEO of Groups360, a hospitality company bringing transparency and simplicity to meetings transactions. Gallineau is the former CSO for Gaylord Entertainment, SVP and GM for three of the largest hotels in the United States