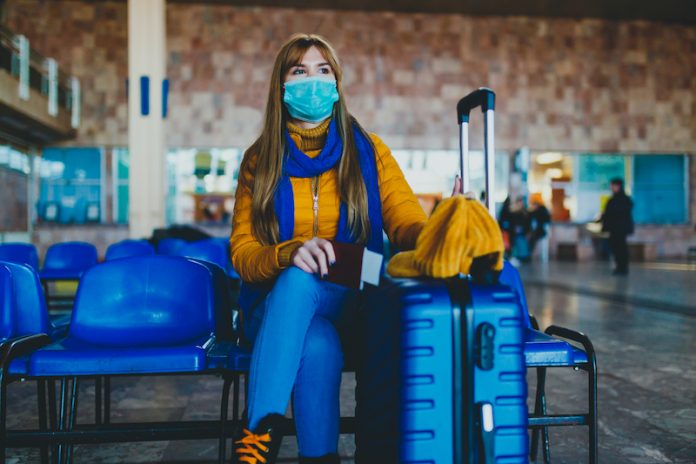 U.S. hotels are suffering historically low occupancy rates, and have lost billions in room revenue while shedding millions of jobs since March. According to location data from Gravy Analytics, visitation to U.S. hotels, motels, and resorts is off an average of 49 percent since the beginning of 2020. Some lodging categories are doing better than others (i.e., motels vs. destination resorts).
The question on everyone's mind is: "When will vacations return?" Although there has been a modest uptick in air travel since late spring, the majority of would-be travelers are shying away. Only 33 percent of respondents to an October Morning Consult survey said that they feel comfortable going on vacation, and only 14 percent said they would feel comfortable traveling abroad.
It may be mid-2021 or later before large numbers of people resume significant air travel and major vacations. One bright spot among the otherwise gloomy data: There's considerable evidence of pent-up demand for travel. That means when people feel confident in traveling again, there will be a spike in demand.
People want to get away but are hesitant. What can hotel property managers and marketers do in the short term to reassure them and encourage visits? Below are six steps to unlocking guest demand.
1
Who's your customer now?
Sophisticated hotel marketers have guest personas or profiles. They understand who stays and who's likely to return. Those profiles cannot necessarily be relied upon any longer—at least for the foreseeable future. Marketers need to reexamine their customer data and assumptions. There may be different categories of potential guests or sub-segments to target now.
Younger guests may be more inclined to stay than older ones. Data also suggests that registered Republicans are less concerned than Democrats and Independents about the safety of travel and vacations. These and other variables need to be thoughtfully examined in developing new "COVID personas" and promotional campaigns.
2
Target guests within driving distance
Until air travel resumes in earnest, most guests are likely to come from within driving distance and book shorter stays. That means hotel marketers should create ad campaigns on platforms like Facebook and Google that target people from areas within driving distance. Drive time will vary by property category and location.
Hotel marketers should also be creating new organic content and pages on their sites that address the hesitant but interested guest. What can people do on the property or in the area? Are nearby restaurants open; what about attractions, activities, parks, and nature experiences? This content can also be pushed out in email campaigns to stimulate demand and give people a sense that if they come and spend money at your hotel, they're not going to be trapped in the room with nothing to do.
3
Promote safety protocols and monitor reviews
First and foremost, any digital campaigns and website content should address guest safety concerns. While most people won't necessarily spend time reviewing this material in detail, they'll want to know that there is a thorough cleaning and safety regimen in place. Any website text or FAQs should be combined with video showing the property and changes made to ensure cleanliness and safety, since images and video are much more powerful and reassuring than text and FAQs.
Marketers should also highlight any new technologies being used at the property to minimize contact with staff—e.g., mobile check-in, contactless payments, in-app ordering for room service, and so on.
Monitor reviews carefully—guests will be writing about their experiences on Google, Facebook, Yelp, TripAdvisor, and other travel sites. They'll comment on —and potentially document—how clean the hotel is, how the staff are behaving, and whether they felt safe at the property. Any negative reviews need to be addressed immediately and within 24 hours of publication. A detailed and persuasive negative review could dissuade numerous potential guests from booking.
Hotels should also be proactive about conducting their own guest surveys. While many do post-checkout surveys as a matter of routine, they should be modified to reflect current circumstances and not be "generic."
4
Offer deals and discounts
Some guests might be resistant to booking now, but others might do so with the right incentive. Still, others could be persuaded to book now for dates in 2021. This may be obvious, but discounts can be extremely effective to get guests to make reservations, even right now, and many properties are doing this to encourage future stays in 2021.
Reach out to loyal customers and previous guests. Express appreciation, perhaps with an offer. They know the property and may be less hesitant to book.
It's also extremely important to be transparent about pricing and refund policies. Some customers won't make a reservation without a full-refund option. Others would be willing to book with restrictions, but those need to be clearly and explicitly stated to avoid angry customers and negative reviews.
5
Google, Facebook, TripAdvisor, and beyond
Guests planning travel usually looking at multiple sites before booking. Google, Facebook, and TripAdvisor are critical consumer search and directory sites, but there are many others in the travel industry—Hotels.com, Expedia, Kayak, Oyster, Booking.com, Priceline, Travelocity, etc.—that consumers consult during the comparison and booking process.
In all cases, property information should be up-to-date and as complete as possible, including health and safety information. There are third-party services that syndicate information to multiple sites; it may make sense to use one of these to minimize the time involved in updating numerous hotel and travel sites manually.
Google, in particular, is often the first point of departure for consumers looking for vacation options. Google Travel Ads revenue has suffered, but there are still plenty of ads for hotel queries. Many consumers will bypass these ads and look for "organic" content further down the search results page.
Marketers should also consider advertising against a new mix of keywords, building out content and landing pages accordingly. Just as with guest personas, hotel marketers need to take a fresh look at keywords and consumer searches. For example, many people are now searching for "COVID safe hotels near me" and "COVID safe vacations."
There are thousands of COVID-influenced searches going on. It's important to understand that consumer behavior and adapt.
6
Strengthen customer relationships for the future
While this won't be appropriate for all properties, building or strengthening customer relationships is critical. Appreciate loyal customers and offer them exclusive perks.
For both existing and potential guests, create content that shows what's going on in the city or area where the property is located. Give them a sense of what it's like to be there—and what they're missing—to help them emotionally connect with the property.
The recommendations above are only a partial list of considerations and action items. And although this is a time of economic pressure for the hospitality industry, it's also a time of creative opportunity—to look at everything you're doing top to bottom and reinvent the guest experience for the better.