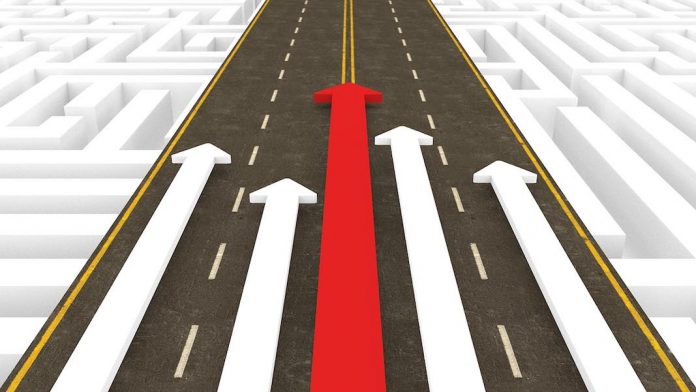 "You might feel a slight sting."
These are the last words we hear before the prick of the needle, but with that little sting comes the reassurance that we're on the road to better health.
The hospitality industry is feeling a bit feverish. While occupancy continues to grow, we struggle to gain ADR and profitability. This battle is constant—and unfortunately systemic. Many of the revenue channels we have come to rely on, including OTAs and third-party meeting/event lead generators, provide quick—albeit temporary—revenue relief. However, this doesn't get to the root of our pain. Why? Because all these revenue channels are commissionable, depleting hotels of vital profitability for sustained, long-term financial health.
Additionally, the occupancy mix gap has been widening in favor of leisure transient business since 2006. According to a recent STR presentation of upper and luxury class hotels, occupancy mix for 2006 was 16.6 percent in favor of business and leisure transient over group room nights. That percentage increase has ballooned to 32.8 percent as of August 2018, with Friday and Saturday night stays (read: leisure transient) leading the way while group business has steadily declined.
While it remains unclear what percentage of these additional leisure transient room nights are booked via direct channels versus third parties, we do know that servicing these room nights is more labor-intensive and less cost-efficient. We also know that increasing direct bookings can alleviate the profitability loss, yet we struggle to lessen our reliance on these commissionable revenue channels.
Relief Within Reach
Revenue management and marketing have long operated independently within hospitality—with revenue management focused on driving revenue and marketing tasked with creating awareness. But therein lies the opportunity: A look at each discipline's evolution in the last decade reveals that these necessary skill sets are increasingly complementary.
Historically, revenue management has focused on managing the best placement of rates, today's world of distribution is increasingly complex with additional channels that demand more focus. Marketing naturally overlaps when it comes to designing and placing offers, determining when to allow certain types of business versus others, and identifying the target market. It is relatively straightforward to use available data to design an optimal mix based on numbers, but without that filtering the offer for the right guest, the anticipated success may elude revenue managers. Numbers don't tell the whole story.
The field of marketing has also evolved. No longer satisfied with simply generating awareness, today's marketers seek a greater impact on the bottom line, leading initiatives that drive bottom-of-the-funnel conversion. From planning and budgeting to execution and analysis, this type of end-to-end marketing—referred to as "operational marketing"—is primarily driven by the growing dependence on digital. The hospitality industry is poised to reap the benefits of operational marketing with the potential to impact every revenue-generating department. For the present illustration, let's limit our scope to rooms revenue.
The Magic Elixir Illustrated
The following examples illustrate how marketing can support revenue challenges in these two hotels.
A. Hotel A's revenue manager wants to create compression in an effort to increase ADR opportunity over the upcoming peak winter season. The team develops a marketing campaign to accomplish this initiative, targeting the hotel's past guests first. This is the first step, because not only is it the easiest way to get direct-book leisure base on the books (having already experienced the hotel), but past guests are also the least expensive audience to target. Not only does the hotel save on commission costs it may have incurred when guests book through an OTA, but the hotel also increases ROI for the marketing budget as more of that budget can then be used to attract new potential guests via direct channels. As a result, the hotel gains more revenue by increasing its proportion of guests who booked direct, then filling in the gaps with guests who booked via third parties.
B. For Hotel B, winter is low season. The revenue manager knows low-season guests are more cost-conscious than the hotel's other guests, but in order to maximize the revenue opportunity, the team needs to know much more than just the rate these guests are willing to pay. Criteria for past guests in peak and low seasons can vary from household income to feeder markets to how they consume media. The marketing manager can analyze past guest history and relevant CRM data, then adjust the hotel's targeting and messaging to match accordingly, thereby making the marketing budget more efficient in driving increased direct bookings. This data can then be shared with the larger property team to provide and effectively merchandise ancillary offerings that these guests are more likely to consume while onsite.
In both examples, the positive impact of collaboration between marketing and revenue management is evident, with increased direct bookings and more efficient use of the marketing budget for greater ROI. Not to be missed, however, are two less tangible, but equally important benefits for the hotel which have an even longer-term impact.
First, when a hotel marketing manager examines past guest data on a regular basis, allowing for better targeting decisions, not only does the hotel team have a better understanding of their guests, the team also learns what guests love about the property. This information has multiple benefits, from strengthening brand messaging to providing a blueprint for anticipating and satisfying guests' needs, which in turn creates more loyal guests.
Second, when past guests know they are receiving the best offer from the hotel, not only does this build a guest's trust in the hotel, it builds inherent value for the guest. The benefit is twofold: the hotel gains a loyal guest who recognizes the value they are receiving, and now this guest may be more willing to pay a higher rate year over year.
Here Comes That Little Sting
Implied in these illustrations is an understanding between the revenue manager and marketing manager of "direct first", meaning that there is an underlying agreement that the team will act to drive direct bookings first, going to third parties as a last resort to make up the revenue difference. This "direct first" understanding, and therefore this partnership, cannot exist without two essential components: transparency and trust.
Revenue managers have a variety of levers available with which to hit a revenue goal. Admittedly, it is asking a lot of them to trust another person to help them achieve those goals. This is especially true when we consider that revenue managers are accustomed to having total control of the room revenue generation effort, that they can quickly and easily navigate the existing channels for generating this revenue, and that they are typically incented on hitting revenue vs. profitability goals. Therefore, a revenue manager's potential reticence to rely on the unknown.
Because of this, marketing managers must earn revenue managers' confidence, proving that not only do they have the ability to make a difference in the revenue effort, but that they are just as committed as the revenue managers in shouldering responsibility for that effort.
Boost Your Hotel's Resilience
There is an urgent need for this type of collaboration within the industry, and the collaborative approach has proven successful. With the gradual co-mingling of these separate disciplines, it is only a matter of time until the industry adopts the practice on a larger scale. Implement these strategies now and be ahead of the game—and the comp set.
About the Authors
Lily Mockerman is the president and CEO of Total Customized Revenue Management (TCRM). Andressa Chapman is the principal of Trigger Hotel Marketing.