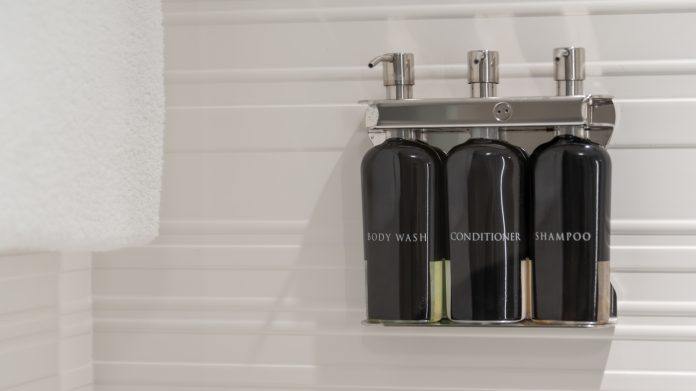 Once upon a time, hotel housekeeping automatically meant "stayover service"—that is, daily room cleaning with a fresh supply of towels and replenishment of a bevy of tiny bottled and boxed amenities. Today, different realities and guest expectations offer hoteliers the opportunity to operate more efficiently and cost-effectively without compromising their guests' guestroom arrival experience.
A handful of housekeeping experts recently described for LODGING these realities—COVID-spawned fear of infectious disease, the industry-wide labor shortage, and concerns about the environment—as well as some of the tools, tech, and practices that enable hoteliers to accommodate them.
Pandemic Holdovers and Hangovers
Executives spoke of the importance of always maintaining high levels of cleanliness—that sparkling bathroom and those fresh linens and towels—but commented on some of the ways their properties have been able to save money and be more efficient, at least partly due to necessity and lessons learned during the pandemic.
Among the remnants of the pandemic that are likely here to stay is the movement away from daily housekeeping, something many guests became accustomed to—and often demanded—during the pandemic.
Unlike in the past, when guests would "opt out" of daily housekeeping service simply by placing the "do not disturb" sign on their door, today they have adopted "a model of 'I don't need you to come into my room every day to clean; every third day is OK,'" said Tracy Ripa, VP, operations, Wyndham Worldwide.
Supporting such non-daily housekeeping, according to Aaron Jones, Raines Company Housekeeping Task Force director, are bulk amenities in refillable dispensers installed in showers and near sinks, not in single-use plastic bottles. Such bulk amenities, he added, are also ecofriendly and less expensive. In addition, hoteliers are offering incentives to guests who opt out of the daily housekeeping visit and even reuse their towels, as many do at home.
Helpful Tech
Dominic Dragisich, EVP, operations and chief global brand officer, Choice Hotels, mentioned the company's tech-centered efforts to cut waste and drive cost efficiencies over time, including a dashboard that gives owners automated tracking of energy, water, and waste at the hotel level. He also touted the company's Your Key to Profit program, which, he said, "is designed to help increase owner profitability by identifying ways to help hotels lower operational costs."
Ripa, Jones, and Dragisich commented on some of the ways technology helps hoteliers train, schedule, and support staff.
"There's no magic elixir, but the most important thing is treating your team members well, recognizing their hard work, and celebrating their successes."

Chris Manley | President, Five Senses Hospitality Management
Jones encouraged the growing use of technology to predict the number of housekeepers needed to fulfill daily tasks. Dragisich said that function is addressed by Choice's property management system, which enables an alert from housekeepers when rooms are ready for new guests.
Jones further described tech help for dealing with the language barrier posed by non-English speakers, including those with H2B Visas. He said hoteliers also turn to tech for training solutions, some of which staff members can complete at home online, although he said he never skips the hands-on teaching be believes is needed to uphold standards (see sidebar).
Treating Labor Pains
The advent of labor-saving "stayover service" notwithstanding, Chris Manley, president, Five Senses Hospitality Management, didn't hesitate to name the single greatest challenge owners face in the housekeeping department: "It's definitely turnover, especially in the first 30 days of employment," he noted.
To avoid the burnout that often precipitates such early departures, he suggested owners refrain from "throwing them into the deep end of the pool and hoping they can swim," something he admitted "can be easier said than done, especially in peak season."
He described how "thoughtful onboarding," as well as "benefits that resonate" and individual recognition, can make all the difference when it comes to employee retention. This, he said, means taking the time to teach new hires their role and offer benefits geared toward their actual desires. "It's not always about the hourly rate," he claimed.
Among the benefits that have been especially well received, he said, is offering team members immediate access to the income they've earned, incremental PTO, and flexible scheduling adapted to childcare or other constraints, including fewer available hours. "There's no magic elixir, but the most important thing is treating your team members well, recognizing their hard work, and celebrating their successes," he said.
It's also important to make team members aware of the benefits of being part of a special industry. "It's easy to lose sight of what's special about our business in the daily chaos of running a hotel, but it's a really fun industry. You get to meet people from all over the world, and it can offer a real future to those who embrace it long term," he concluded.