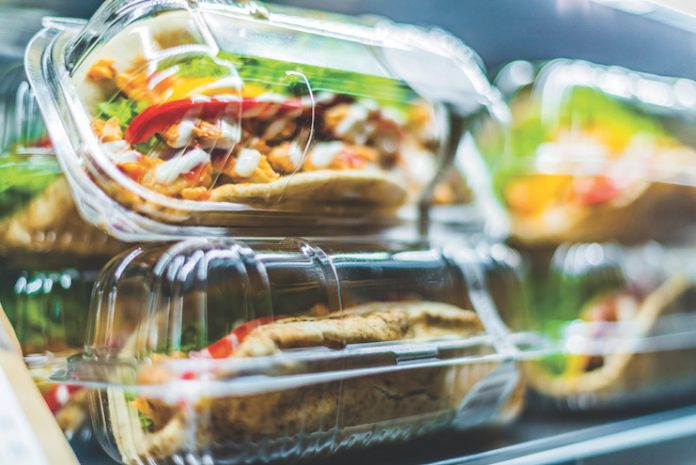 Of all the disruptions the hotel industry has borne since the start of the COVID-19 pandemic, one of the biggest was the upending of how hotels approach their food and beverage (F&B) programs. One solution that many hotels have implemented is grab-and-go markets, which allow guests to purchase pre-packaged food or meals with limited risk of exposure. Grab-and-go F&B programs have taken off since the start of the pandemic, with many hotels putting their own unique spin on the concept.
Don Falgoust, vice president of food and beverage strategy execution at third-party manager Remington Hotels, has overseen the rollouts of numerous grab-and-go programs since the start of the pandemic. He shares some tips for hoteliers looking to make the most of their grab-and-go setup.
"Always lead with quality," is Falgoust's number-one recommendation for hoteliers looking to kick up their grab-and-go concept. "There are a lot of inexpensive options out there, and if you're really trying to elevate the experience for guests, you can't be using secondary and tertiary products." He adds, "I think that COVID has a lot of travelers stuck in a world where mediocrity has been the offering of the day and it's beyond critical that your F&B offerings be held to a higher standard."
2
Think beyond traditional snacks.
Having options like mixed nuts and chips makes sense in a grab-and-go market, but Falgoust recommends including other options as well. "We actually found a source that lets us put together small charcuterie plates and cheese boards. We also have good quality sandwiches, salads, and even grain and quinoa bowls. Travelers want to have a nice meal, even if they can't have it in your hotel's restaurant."
3
Don't forget the cocktail.
While this may be more difficult for some hotels than others, Falgoust notes that having alcoholic beverages available through a grab-and-go setting has been a huge hit in the hotels where Remington made it an option. "Sometimes after a long day of work, people want a nice glass of wine or a cocktail. Luckily, over the past few years, we've seen the rise of the canned wine and canned cocktail market. It's given us a lot of really great options, and we're able to source high-quality beverages for guests who want an alcoholic option."
Even though hotel guests will be able to serve themselves in a grab-and-go environment, Falgoust cautions that hoteliers should not ignore the service component of a grab-and-go market. "At the end of the day, we're in the hospitality business. We're in this business because we really want to provide a heightened level of service to people and we want to take care of them." Staffing is still required to ensure a grab-and-go space is well-maintained and guests are able to get what they're looking for quickly and easily.