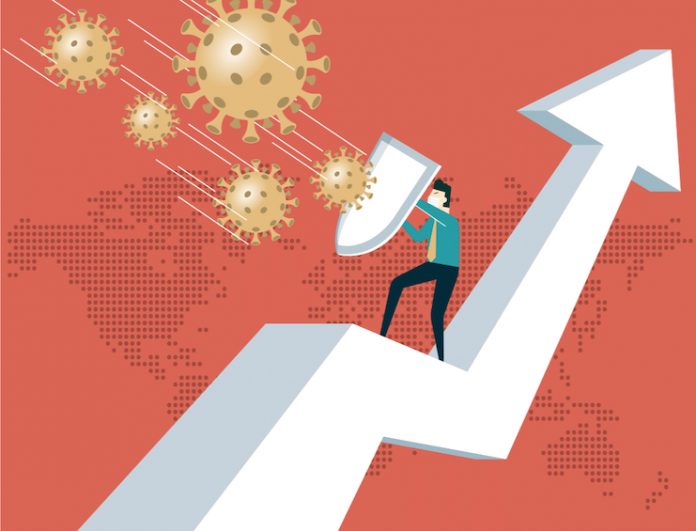 As a result of the COVID-19 crisis, brand marketing has evolved in 2020, with companies reworking their tactics to reach an audience that has been sheltering at home for four months and counting. In a recent episode of LODGING's digital roundtable, LODGING On Demand, three marketing experts shared their strategies as they adapt to a COVID-19 world.
When it comes to responding to jarring world events, brands have to meet certain expectations regarding their marketing materials. However, after a while, many companies come to the same conclusions, leading to an echo chamber where everyone is repeating similar messaging. Deb Gabor, a marketing specialist and author of two books on marketing—Branding is Sex and Irrational Loyalty—recommends developing novel ideas to bring marketing initiatives to the next level, namely focusing on a singular mission statement and curating projects to elevate that mission. "The [companies that] are doing a good job with this are showing up with a set of values and beliefs, and using those to attract to them consumers and customers who are aligned with that [message]," she says.
2
Be a leader in every way.
In unprecedented times such as these, it can seem as though there is an overload of unpredictability. "I think that human beings are fundamentally changed as a result of this experience… We are confined, most of us, to very small spaces, and we're having a renewed focus on what's truly important," Gabor describes.
She continues to explain how guests and clients are searching for a leader to guide them in this time, who can serve as a stable force of consistency. Gabor feels this is why it is important to stress a singular message for people to follow. "They are looking to the brands that they love and respect to show them how to act, how to feel, how to be, where to go, what to think," Gabor says.
3
Understand your guests' emotions.
In an industry where comfort is key, understanding guests' mindsets and emotions is of the utmost importance. Sheila Schottland, vice president of brand marketing for Wyndham Hotels & Resorts, believes understanding allows for empathy to develop between consumers and companies for a win-win experience. After the events of this spring, it will be even more important to provide a hotel experience that can evoke a positive feeling from guests. Schottland has been workshopping ways to spearhead this way of thinking across the board at her own company. Wyndham is in the process of implementing a multi-phase plan designed to keep guests coming back. "The first phase is really about showing empathy to our guests and franchisees. [This includes] showing gratitude to essential workers, contributing to relief funds, and encouraging guests to be safe, even when not traveling," she says. At the heart of it, Schottland believes confidence is the push guests need most to get back on the road.
4
Frequent communication is key.
Ongoing communication from brands is always necessary, but today it's more crucial than ever to showcase how brands and hotels are keeping guests safe during the pandemic. Outreach can take many forms, including emails, brand videos, and social media posts.
"Communicating [the steps we're taking to keep hotels clean], being very clear on how we're cleaning, and showing it in the hotel is very important right now to instill that confidence in our guests," Schottland says.
Emily Dille, director of marketing at Classic Hotels & Resorts, has also been focusing on a phased approach of crisis communication throughout the pandemic. From what's open to what amenities are available and what the company's plans are going forward, Dille and associates have been communicating with guests through a "Welcome Back" campaign. "We've missed our guests, and we know that they've missed so much…When they feel the time is right for them to come back, we're here for them," she says.
Listen to the full conversation in Episode 16 of LODGING On Demand here.