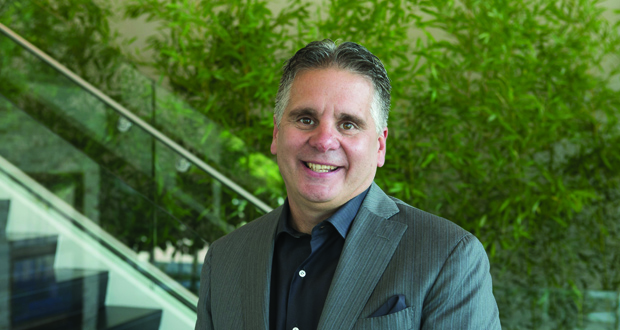 At this year's Lodging Conference, the LODGING team connected with Wyndham senior vice president and chief development officer Chip Ohlsson to discuss the hot topics of the conference, as well as a few of the projects Wyndham has in the development pipeline.
What vibe have you been getting from the conference?
This is the first show in a while where we've had some people talk about what the future looks like without being entirely optimistic. I think we're now seeing cautious optimism. But if you look at the fundamentals, if you look at everything that's been going on out there, the market is still solid. Yes, the first quarter this year was slower than anybody expected, but then the second and third quarters have been the best we've ever had. I expect the same next year. People will be concerned, and then when the fundamentals hit, everybody will look at the numbers and say, "We're still good. Let's go."
The issue everyone seems most concerned about is labor. What are your thoughts?
On my end—the development side—skilled labor in construction markets is a concern. We've seen an increase of about 5.63 percent in year-over-year construction costs. Because of that, we are concerned about labor. We're seeing modular becoming more popular to help offset these costs. This type of building provides speed to market, as well as its own skilled labor. We can literally drop a building at a site and just stack the pieces.
For Wyndham's brands, we're looking at all of our prototypes and value engineering the designs to get the cost down as low as we possibly can in a good market. This may seem counter-intuitive, but actually, we think it's a brilliant move because if we get the cost down now, we're going to be better prepared than anybody else if there is a dip or a flattening in the market.
Do you think modular is finally going to take off? We heard some people call it a fad this week.
When I started in this business years ago, modular was the thing. Everybody was saying that was the next big move—"modular, modular, modular"—but it never took off. So, the people saying that are the same people I started with. What they don't realize is that back then, modular had a mobile home, lower quality connotation. In reality, today's modular construction companies are building solid products. They're also using less wood and creating less waste then we've ever seen. As a matter of fact, most of the modular building you're seeing today is in the upper-midscale and upscale marketplace.
Also, modular doesn't necessarily amount to cost savings. It amounts to time savings. Unless you're in an urban market, then it's a cost savings too.
What does Wyndham's development pipeline look like?
We're seeing development like we've never seen before. We're seeing it in the secondary and tertiary markets, which nobody owns more than we do. We dominate that marketplace. That's what excites us the most. With the Microtel brand and with the acquisition of La Quinta, we are seeing so much new construction. Right now, our global pipeline is 68 percent new construction and we don't see that slowing down. We're very excited that our whole pipeline is getting younger. If we can keep getting a longer pipeline, in the end, we're all going to win. The consumer wins because they have a better product to stay at, and we win because it drives higher RevPAR.
Are any Wyndham brands primed to do particularly well over the next 18 months?
I think we're in a prime position for the next few years because we have brands across every spectrum, from economy all the way up to upscale. La Quinta Del Sol is probably what I'm most excited about. That was one deal that we were looking at in development and we couldn't have been more excited about it. That brand and that building itself pops off itself off the highway. When you're driving down the road, that's what people notice more than anything else. I think La Quinta is probably primed more than any other brand, which is why we're excited about that acquisition.