Jared Galbut and Keith Menin have been business planning since they were children–as cousins, the pair worked in various hospitality businesses before coming together and forming Florida-based Menin Hospitality. As principals of the management company, Galbut and Menin are expanding food and beverage operations for the business, specifically growing the Bodega brand. Both Galbut and Menin spoke with LODGING about the company's growth in all sectors of hospitality.
How has Menin Hospitality evolved since its conception? And how do you lead the company?
Galbut: We began as a hotel company and are now expanding into the food and beverage space. The company has settled from its quick growth from a young company into the mature company it is today. And for us, we lead our employees by creating an environment that supports communication and is as inspirational as possible. We want our employees to feel comfortable leading and implementing ideas, and we give them the autonomy to do all of that with some guidance to ensure it aligns with our brand. We like to lead leaders.
Menin: We're two different people but the same up front. Jared is very good at the back-of-house operations, controlling a business, and having that foresight. I'm more the front-of-house, being a little more creative in marketing, ideas, and acquisitions. It works because we have different strengths, and different team members that work with us get to understand that and get the best of both worlds.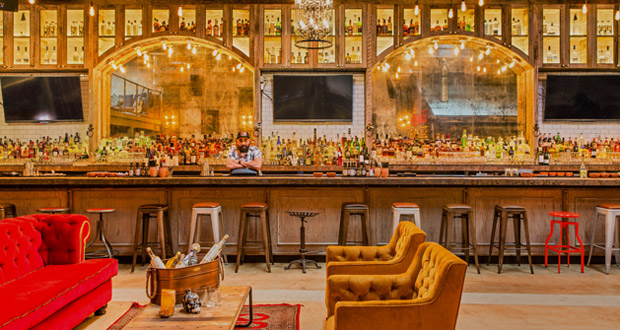 What food and beverage expansions has Menin Hospitality been implementing?
Menin: Bodega is a taqueria concept in the front and a bar in the back. We want to expand Bodega and focus on the food concept in most cities we're expanding to. We're looking to grow in Fort Lauderdale, Coconut Grove, Palm Beach, and other great cities to make Bodega the Mexican version of Shake Shack. We actually work with the Shake Shack team and we're growing our concept out together.
Why are you trying to get into that market and grow into the next Shake Shack? Bodega is also a bar, so how will that vision come into fruition?
Galbut: Bodega is a success because we are a local company, we have a following, and the neighborhood supports us. What we didn't expect was the food portion turned into a third or more of our sales and almost 10 times exceeded what we expected. After breaking down those sales, we realized the food portion is primary. The place is packed when we open at 11 a.m. That led to our expansion and our second location opening in Wynwood.
How did you come up with the Bodega concept?
Galbut: It was Keith and some of our team members who created the concept. We were presented with the opportunity to open a restaurant/bar in an area where restaurants were closing left and right. Everyone thought we were crazy – including myself. But we wanted to give the neighborhood a concept that it didn't have – authentic Mexican causal dining with a nightlife component different from what South Beach is known for.
What challenges have you faced with Bodega and building the brand?
Galbut: We call Bodega our unicorn. We've opened between 8 to 10 restaurants and bars over the last couple of years. Many are still open, but some just couldn't make it in certain areas. And what we realized is that when you expand too quickly without having a solid base, you get in trouble. Expand calculatedly and comfortably, and ensure existing restaurants can operate on their own.
Do you have any partnerships in your food and beverage expansion?
Menin: We've partnered with LDV Hospitality to give hotels real food and beverage solutions. LDV comes with about 40 restaurants, as well as brands and talent. It's a sister company and brand that we're looking to push. And now when Menin looks at an asset, we can do it all. It's a good strategy and smart plan for the future.
What advice would you have for hoteliers that want to move into food and beverage or who want to put restaurants or bars in their hotels?
Galbut: Follow your passion. Both restaurants and hotels are rewarding sub-sections of the hospitality industry and they both require different stress levels to some extent. You only get one shot at this life, so if you like one part of the industry, go for it. In terms of putting food and beverage inside of a hotel, asks guests and the neighborhood what they'd like to see. Hotel guests would rather an all-American base or general cuisine than a culturally themed restaurant because they want something recognizable and comfortable. That's what's worked for our food and beverage concepts.