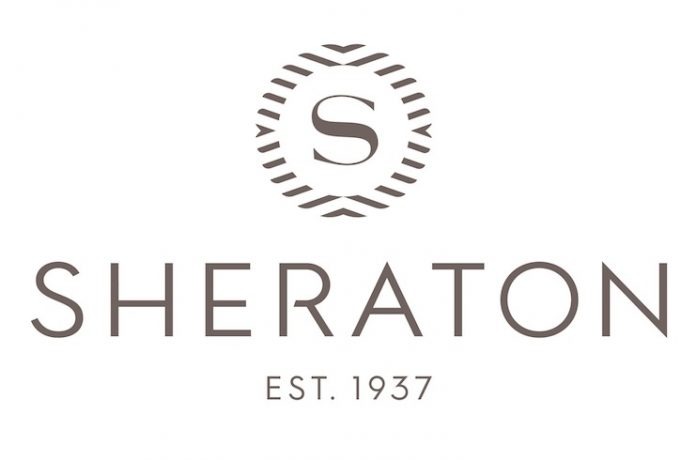 BETHESDA, Md.—Marriott International today unveiled a new logo for Sheraton Hotels & Resorts that pays homage to the brand's past and depicts its vision for the future. The new design is the latest development in the brand's planned transformation, which Marriott announced in June last year. Marriott is repositioning Sheraton as the central gathering place of communities around the world, welcoming guests and locals into a public space that embodies the modern town square vibe.
"The logo's evolution reflects the renewed energy and firm commitment we are making to our owners and guests to the resurgence of this iconic brand. More than a logo, this is a symbolic statement of Sheraton's vision for our new guest experience," said Mara Hannula, Marriott's vice president, global brand marketing, classic premium brands. "This was the final piece of the redesign puzzle. This new logo offers a modernized look and feel to match the reimagined space while maintaining the powerful equity and recognition of the original logo."
The new Sheraton experience will be available to guests later this year in Phoenix. The transformed 1,000-room Sheraton Grand Phoenix, which the company purchased in 2018, will bring to life the first of Sheraton's full on-strategy hotel along with other innovations. The hotel will serve as a lab showcasing the brand's design and activations and using new technology and insights that bring a community vibe to the space.
"There has been so much enthusiasm for the new direction of the brand and owners are excited about the change," said Indy Adenaw, vice president and global brand leader of Sheraton Hotels and Resorts. "From Phoenix to Toronto, Tel Aviv to Fiji, more than 30 percent of our portfolio worldwide is under some sort of renovation. Whether it is a full or partial transformation, I am sure our guests will be pleased with what they see."
The first Western brand in China and the first U.S. brand to do business in Eastern Europe and Russia, Sheraton's signature crest serves as a reminder of the brand's long-standing history. The Sheraton "S" remains at the center of the new logo, which has been redesigned to signal an eye to the future. According to the brand, the new logo reimagines the signature laurel as movement from the world and the energy of gathering, which point to the modernized Sheraton "S" redrawn at the center. Guests will start to see the new logo on collateral and websites starting in April.