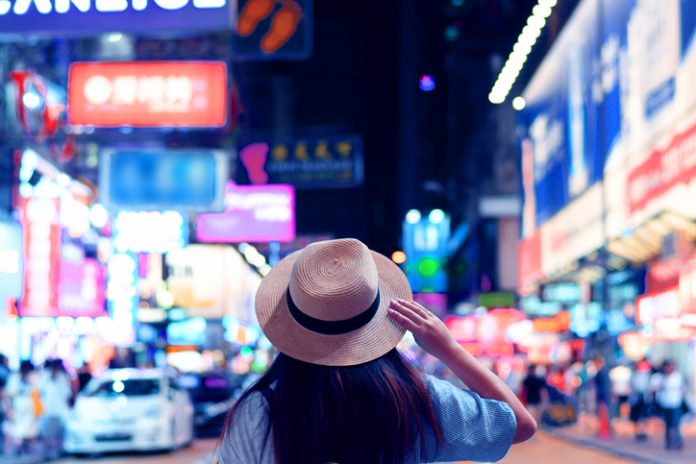 BEIJING, China and MCLEAN, Va.—Hilton has revealed results from consumer research projects undertaken by global information and measurement houses, Kantar and Nielsen, that explore the growing appetite for quality travel experiences among Chinese consumers. The results come ahead of Hilton's plans to introduce its lifestyle Canopy brand in China.
As China's expanding economy shifts from an export- and investment-led model to one of consumption and services, the country's tourism sector continues to experience a major boom. The number of domestic tourists reached 2.83 billion in the first half of 2018, up 11.4 percent year-over-year, while outbound travelers surged 15 percent over the previous year to hit 71.3 million, according to the China Tourism Academy. This goes hand in hand with Chinese travelers' changing preferences: research shows that they now value experiences over obligatory visits to landmarks and are more willing to spend on local dining and cultural activities.
Through a survey of 1,000 Chinese citizens across different age groups and regions who have stayed in an upscale hotel at least once, the Kantar study identified four new key traits that have emerged amongst today's Chinese travelers:
83 percent of respondents are "keen to explore" different local cultures
82 percent enjoy "self-pampering"
77 percent are "open" to socializing with locals
77 percent are "self-expressive" by seeking out new experiences
These traits demonstrate an appetite to dive deep into local culture and pay a premium for rewarding experiences. Travelers also expect hotels to feature a blend of culture, comfort, socialization, and personalization. Additionally, they seek places where unique spaces, special gourmet experiences and customized services come together to define a distinctive lifestyle.
The survey also captured three common mindsets among Chinese travelers:
67 percent of respondents said they opt to live in the moment and seek instant gratification to quickly recover from the hectic pace of work. At the same time, 54 percent of respondents seek out hotels that can offer an "invigorating experience."
Nearly 70 percent label themselves as the "me generation" who thrive on being in the limelight, with a strong desire to express their identity. They relish opportunities to be visible, including through socially shareable visuals; 50 percent said they prefer hotel walls to be curated with local items and 48 percent favor unique and stylish design decorations.
Sixty-three percent refer to the importance of thoughtful, personalized perks over opulence, while 50 percent said they care about how hotels attend to their everyday lifestyle needs.
"Bolstered by higher disposable income, wider international exposure, and easier accessibility of travel, Chinese consumers are more confident in exploring new destinations and looking to gain new experiences when they travel. By understanding their evolving needs through these studies with two world-renowned institutions, Kantar and Nielsen, Hilton is able to deepen our connection with guests and present innovative offerings—including our Canopy by Hilton brand—that focus on their tastes and preferences," said Gary Steffen, global head, Canopy by Hilton.
To localizing the brand experience, Canopy by Hilton partnered with Nielsen to test consumers' emotional responses toward the brand through neuroscience. By monitoring brain activity through EEG sensors and tracking eye movements to pinpoint hot zones on what a consumer is noticing, Nielsen was able to identify which qualities or offerings were most effective in engaging consumers' attention, emotions, and memories. In particular, the study found that Chinese consumers responded positively to the idea of a "thoughtfully local" offering, where the hotel serves as an extension of the neighborhood and offering a taste of the surrounding locale through distinctively local designs, food and drink, and partnerships.
"These neuroscience consumer tools provide greater precision and predictability than conventional survey methods by understanding people's conscious and non-conscious responses," said Tina Ding, vice president, Neilsen China.