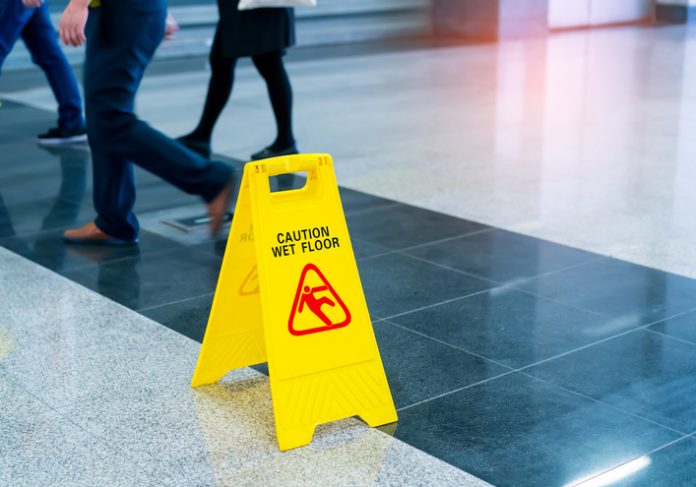 Guests rarely encounter the housekeeping attendants who clean their accommodations, maintain the hotel's public areas, and process the hotel's laundry. The majority of this work is completed behind the scenes or when guests are otherwise occupied. Such seamless service can sometimes cause guests to lose perspective and fail to appreciate housekeeping's efforts. Worse, they may fail to identify potential dangers to themselves.
Below are two ways hoteliers can help guests be more aware of their surroundings, and ensure a higher level of safety for everyone at the property.
1
Inattentional blindness.
Distractions from technology, especially handheld devices and personal music systems, can lead to individuals failing to focus on their environs. From a hotel perspective, this means housekeeping attendants must make strident efforts to communicate with guests about their work and/or protect them from obvious perils like wet floors and extension cords. Doors must be barricaded from the outside with a housekeeping cart to warn guests that a hotel room or public bathroom is being serviced. Other slip and trip hazards, such as room service trays in hallways, overflowing trash receptacles, and open doors or furniture that protrude into established walking paths must be attended to immediately. Do not assume that a guest will always see the obvious.
Beyond safety, hotels should make every effort to ensure that guests are aware of the amenities and services available when they travel. Ensure that recycle wastebaskets are clearly marked. Visibly post the hotel's "Do Not Disturb" policy on the back of the guestroom door, as many guests may need to hunker down and work in their room. Clearly state the option for a late room makeup, if offered. Have housekeepers check to make sure a "Do Not Disturb" sign is available in every room. And do not forget to provide signage about guest printing options and computer kiosk availability.
---
Subscribe to Lodging Daily News for updates.