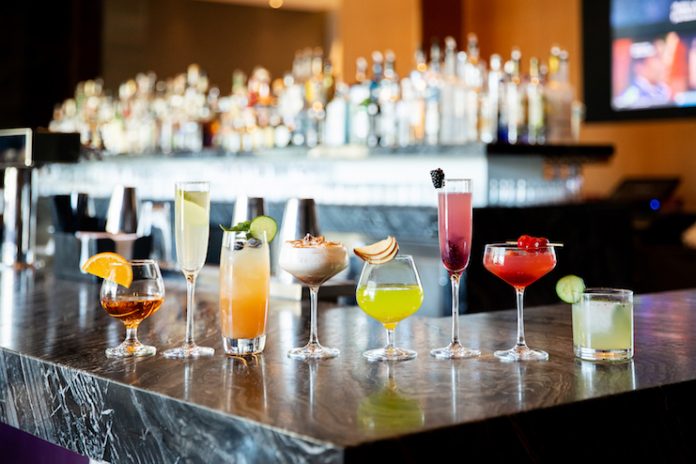 NEW YORK—This award season, Loews Hollywood Hotel and Loews Santa Monica Beach Hotel are offering an Oscar-inspired cocktail menu to entice locals, travelers, and film enthusiasts. Drawing inspiration from the Best Picture nominees of the 91st Academy Awards, Loews mixologists have fashioned eight original cocktails concocted with premium spirits and non-traditional ingredients—from muddled blueberries and edible hibiscus flowers to St. Germaine foam and house-spun cotton candy.
"Loews Hotels embraces the local destinations where our hotels reside, designing unique thoughtfully unscripted experiences," said Grant Hewitt, corporate beverage director, Loews Hotels & Co. "With the Best Picture nominees offering inspiration this year, our mixologists created an Oscar-worthy menu that showcases our unparalleled handcrafted cocktail culture."
The Oscar-inspired cocktails will be available the week before and after the Academy Awards airs—from Sunday, February 17 through Sunday, March 3.
Loews Hollywood is located adjacent to the iconic Dolby Theater, home to the Academy Awards, and Loews Santa Monica Beach is located near the Promenade, offering direct views of the Santa Monica Pier.
Some of the Oscar-inspired cocktails include: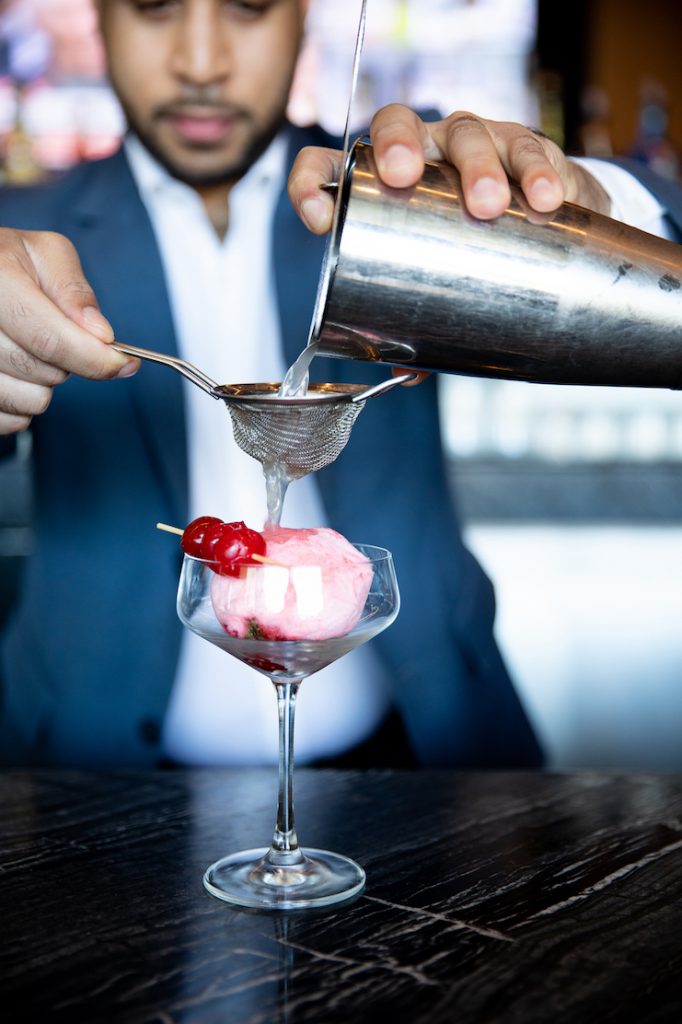 "Don's Green Machine," inspired by Green Book (2 oz The Botanist gin, 1 oz aloe vera liqueur, ¾ oz lemon, ¾ oz agave, three cucumber wheels, basil, and a splash of soda)
"The Heart-Shaped Herb," inspired by Black Panther (4 oz prosecco, ¾ oz Cointreau, ¾ oz lemon juice, edible hibiscus flower, and blackberries)
"Fearless," inspired by Bohemian Rhapsody (1 oz Midori, ½ oz elderflower liqueur, 1 oz apple juice, ¼ oz lemon and lime juice, St. Germaine foam, cucumber wheel, and Bergamot and champagne caviar)
"Cleo's Cup," inspired by Roma (1 oz 123 tequila blanco, ½ oz lime juice, ¼ oz agave, and 3 oz Lunetta Prosecco)
"La Vie En Rose," inspired by A Star is Born (2 oz Bacardi Razz, five mint leaves, ¾ oz lime, house-spun cotton candy, and a strawberry)
"The Queen's Chalice," inspired by The Favourite (1 oz Pimm's, 1½ oz Bombay Dry, ¾ oz agave, ¾ oz lemon juice, ¾ oz orange juice, muddled blueberries, mint cucumber, and ginger ale)
"All American Apple Pie," inspired by Vice (2 oz Absolut Orient Apple, three shakes of cinnamon, ¾ oz Frangelico, ¾ oz half and half, ¾ oz agave, and top with whip cream and cinnamon sprinkles)
"Tale of Two Powers," inspired by BlacKkKlansman (2 oz Courvoisier, 1 oz Canton Ginger liqueur, a dash of Angostura bitters, and a dash of orange bitters)