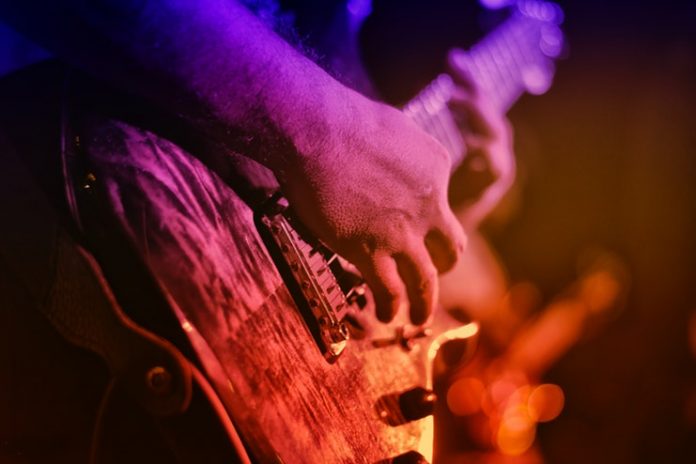 SAN FRANCISCO—Kimpton Hotels & Restaurants announced the launch of its 2019 "Off the Record" music program, which begins in Austin on March 16 and includes six additional concerts throughout the year in Boston, Toronto, Nashville, Santa Barbara, Los Angeles, and San Francisco. Kimpton Off the Record is an immersive live concert series bringing people together for intimate performances in Kimpton locations across the country. The program is designed to spark human connection in an intimate setting as part of the Kimpton brand's ongoing Stay Human campaign.
The Off the Record series begins with a concert by Moon Taxi at the Kimpton Hotel Van Zandt in Austin during SXSW on March 16. This year's Off the Record lineup will also feature performances by Betty Who, Rhye, The Sisterhood Band, St. Lucia, and Twin Shadow. Every band and musical artist was selected specifically for the concert's unique locale, and musical genres range from indie rock to country to R&B to synth pop.
As part of Off the Record, Kimpton will partner with Vinyl Me, Please—a curated record of the month club subscription—and Gibson Guitars to raise funds for Kimpton's longtime charity partner The Trevor Project. For every person who purchases a Vinyl Me, Please subscription through Kimpton's Off the Record microsite, a portion of the total subscription cost will be donated to The Trevor Project. Gibson Guitars will donate 12 Les Pauls, with a total value that exceeds $36,000, to Kimpton's Off the Record silent auctions, with proceeds going directly to The Trevor Project.
"Music has this incredible power to bring people together and spark connections," said Lauren Bucherie, Kimpton's director of music and brand activations. "We have an exciting lineup of our favorite bands and artists for Off the Record this year. Together, we're so proud to support The Trevor Project's important cause as part of the series."
Kimpton also launched an experiential music hub. The Kimpton Off the Record microsite offers access to win tickets to these intimate concerts, behind the scenes footage of the performances, Q&As with the artists, and more. Fans can enter to win tickets, redeem 10,000 IHG Rewards Club points, or book a VIP package that includes two tickets to the show, a 30-minute meet and greet with the band, cocktails, and a vinyl from the concert's artist to take home.