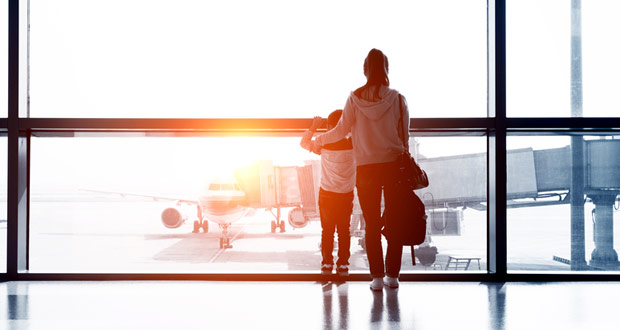 With the world's largest population of 1.4 billion people, China is flourishing with 6.8 percent economic growth recorded in the first quarter of 2018. In 2015, Chinese travelers made 120 million outbound visits, spending $200 billion—a number that is expected to grow 125 percent by 2025, according to a Goldman Sachs report. This spend suggests that businesses should re-assess their market landscape and learn more about Chinese travelers.
To muster a winning strategy to capitalize on the rush, businesses must understand Chinese consumers. A good place to start is with the key preferences of the majority of Chinese travelers.
Provide the Right Information.
Like most of today's travelers, Chinese travelers want to know where they are headed and everything about their destination beforehand. They check travel information and base their plans on tips and know-how available at various forums, including Ctrip, QiongYou, Mafengwo, and Qunar. Consistent presence, active posting, and true information availability are therefore important for businesses. If information is easily and vividly available from a trusted source, then decision making for consumers becomes easier; take VisitBritain's "GREAT China Welcome" campaign, for example, which launched in 2014 and provided, in Mandarin and in English, any information Chinese travelers might need during their stay in the United Kingdom.
Use Social Media Effectively.
Chinese consumers tend to trust the opinions of key personalities on social media, therefore, many marketing campaigns employ celebrities and other influencers for effective communication—Starbucks China, Ctrip, and BMW are a few that have done this successfully. In 2017, through a unique campaign, Mini Cooper partnered with fashion and lifestyle KOL Becky Li to sell cars through a messaging platform, WeChat. Li was responsible for selling 100 limited-edition Mini Coopers, priced at 285,000 yuan, in just five minutes.
Have a Mobile Presence in the Right Places.
Chinese consumers frequently use smartphones to book and arrange flights, tours, and hotels as well as to share tips with friends and family. Leading web portals include Baidu (the market leader in China), Shenma, WeChat, Weibo, and Instagram.
Shopping for Luxury Products is a Priority.
A Chinese tourist, on average, spends 25 percent of his or her travel budget on shopping, and this activity is the first of the top three travel expenses for Chinese tourists. As of 2016, this spending reached $261 billion, an increase of 4.5 percent year-over-year and placing Chinese tourism shopping as the first worldwide.
Account for Payment Preferences.
Method of payment is important to Chinese travelers, and mobile pay is highly preferred. Speedy, easy, and hassle-free transactions are the reason for this preference, a recent study by Nielsen and Alipay shows. When traveling internationally, 83 percent of Chinese tourists ask whether or not companies support mobile payment, and 93 percent would consider paying through mobile more frequently if more businesses accepted this form of payment. If payment systems cannot accommodate the payment preference of this large audience, it is a missed opportunity.
As Chinese travelers take to the roads, rails, and sky more often, travel and leisure companies must ask themselves what strategies are necessary to claim market share in this segment. Understanding one's customer is, of course, fundamental to business, especially in the hospitality industry. To gain a share of the Chinese segment, addressing the flow of marketing information and attending to payment structures are critical elements. Equally important is understanding and assessing the competition. Crafting a strategy to thwart risks and take advantage of opportunities will earn a hospitality business key points of differentiation.
About the Author
As principal and CMO at Fuld + Company, Robert Flynn brings extensive experience as a marketing executive with international and domestic experience across business, government, and not-for-profit environments, to provide strategic counsel to corporate leaders on issues relating to competitive strategy.