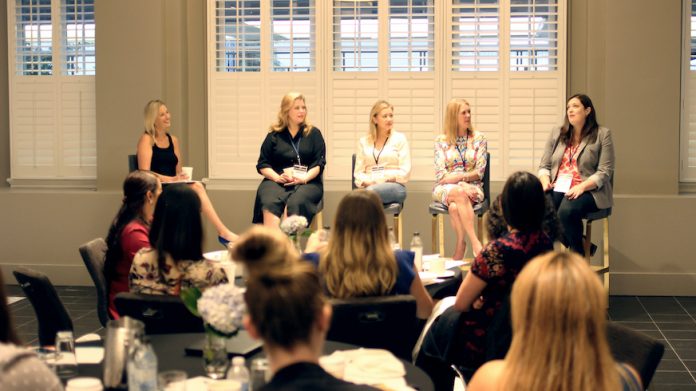 Hotel companies that overlook diversity lack a variety of opinions, perspectives, and insights among their leaders and executives. Still, the hospitality industry is falling short when it comes to gender parity; women held just 8 percent of hospitality industry leadership positions in 2019, including managing director, president, partner, principal, and CEO roles, according to a recent report from the Castell Project. Rachel Moniz, director of operations for HEI Hotels & Resorts, is working to correct this issue among HEI's portfolio of U.S. hotels. Along with vice president of human resources Julie Yeung, Moniz created HEI's Women in Leadership program, which is designed to get women into general manager positions with the goal of reaching 25 percent gender parity at the general manager level by 2021 and 50 percent in 10 years.
"We think that we can get this done in the next couple of years because we're acquiring new hotels all the time, and usually an acquisition is where you have the opportunity to put in a new leader," says Moniz. "Organically over time, we're going to hire men, we're going to hire women. At the same time, we promote females, but we also promote men. We believe in putting the right person in the right place, but in order to make a change, we have to set a goal. At the rate that we're going with anticipating a certain amount of industry turnover, we feel like that is achievable."
For promotions and new hires, it can be a challenge to secure hotel owner buy-in for gender parity programs. "There have been some roadblocks," Moniz says, "but for the most part, we've gotten owners to buy-in through communications. The CEO of our company has sent out a communication talking about all of our initiatives, saying that we're counting on owner support to help us with these programs. Also, when I'm part of a new acquisition, sometimes the owner will ask where we get our talent. I use that as an opportunity to talk about the Women in Leadership program. That's how we get buy-in from the beginning."
"You can't just say you want gender parity and walk away. It needs to be a policy ingrained in everybody."
The Women in Leadership program was conceptualized by Moniz from her own experience working her way up through hotel positions to general manager positions and corporate leadership. Throughout her career, she didn't often see other female leaders. With the Women in Leadership program, Moniz hopes to bring HEI to 50 percent gender parity in the next 10 years. As of November 2019, HEI has 11 female general managers for its about 80 hotels—up seven since the first Women in Leadership Conference in September 2018.
Women hotel leaders at HEI were identified to participate in the Women in Leadership Conference where hotel owners representing HEI managers and a handful of corporate directors had a panel discussion focusing on their expectations of general managers and corporate regional leaders. During another panel discussion, three female general managers shared their stories. Additionally, a keynote speaker presented statistics on pay inequity, lack of diversity in the C-Suite, and reasons why women are often overlooked for promotions, Moniz says. "They're hired on performance and not potential, like men. Men usually go for a promotion when they're 40 percent ready, and women usually wait until they're 100 percent ready."
Following the conference, the female candidates received additional assistance in advancing their careers, including creating a career development plan, sponsorship by their regional vice president or general manager, and resume building help. Moniz says, "We took the develop plan and brought it to the sponsor to make sure it was integrated in the person's day-to-day rhythm. We also helped the women with their resumes so that when there was an open position or a promotion opportunity, the sponsor could identify that next step. We have to move these people up, and in my mind, that's the only way we're going to exact change. If our goal is 25 percent by 2021, we have to do this."
In addition to outreach and education for potential leaders and sponsors, HEI held a gender bias training to bring awareness to the prejudices that women have felt in the workplace; it aimed to create a conversation about both male and female work-life balance and outdated views of gender roles. "We've educated every single manager and our corporate leaders as well so they understand how women experience gender bias and how that puts them in a position where they're not getting promoted or recognized," Moniz says. "It's a multilayered process with an educational component. You can't just say you want gender parity and walk away. It needs to be a policy ingrained in everybody."
For industry leaders who want to implement their own gender parity program, Moniz says buy-in at the most senior level is critical. "Understand that you're doing the right thing and be very disciplined about the process. Give people the opportunity to develop something that needs to be created. Most importantly, mandate that people be sponsors and understand the difference between a mentor and a sponsor—a sponsor is actually going to make it happen. If everybody's in and everyone buys into the belief in developing people like we do, then anything is possible."
---
Subscribe to Lodging Daily News for updates.