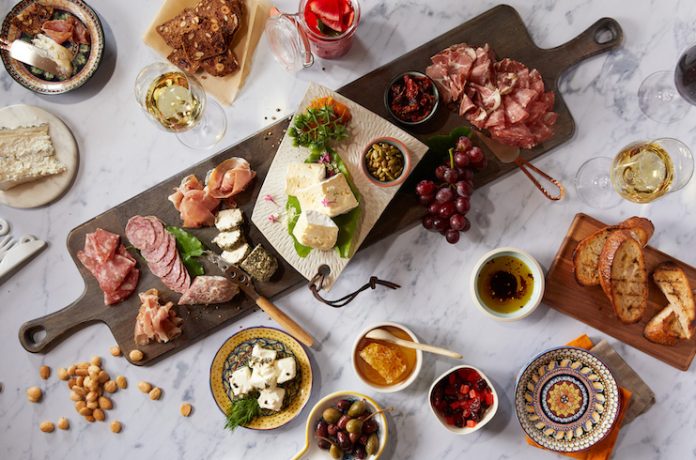 The Grand Wailea, a Waldorf Astoria Resort, announced the debut of its newly reimagined dining concept, Olivine, following the recent refresh of four additional onsite culinary venues and a property-wide revamp of the resort's rooms, suites, and Napua private lounge. The opening of Olivine spurs the next phase of the refresh, including a renovation of the resort's flagship dining venue, followed by the debut of Grand Wailea's reimagined spa in the coming year. Olivine serves coastal Italian cuisine with local ingredients, as well as craft cocktails and a wine list.
"We are incredibly excited to share this new dining experience with our guests," says JP Oliver, managing director, Grand Wailea, a Waldorf Astoria Resort. "The resort's property-wide refresh has given us the opportunity to reimagine the Grand Wailea experience, and Olivine is a perfect example of how that will manifest in our food and beverage programming. We've been highly meticulous during this process to ensure that every change we implement aligns with our commitment to a retreat grounded in harmony, and we couldn't be happier to see it come to life for our guests."
Olivine inhabits the resort's venue that formerly housed Bistro Molokini with a new look inspired by its namesake mineral. The space is the work of Tihany Design, the studio behind the resort's refreshed venues to date, and exhibits a green and earthy color palette that nods to its name. Muted greens, yellows, blues, and sandy neutrals contrast with geological and mineral textures, all of which ground the aesthetic in its surrounding natural elements.
"We're thrilled to welcome guests to Olivine, and look forward to sharing the hard work that's gone into creating this one-of-a-kind experience at Grand Wailea," says Executive Chef Ryan Urig, Grand Wailea, a Waldorf Astoria Resort. "The new concept brings the best of Maui ingredients to the art of Italian cuisine, and the result is a menu that beautifully showcases our island's sustainably sourced seafood while evoking a sense of place. We can't wait for guests to experience the best of Maui and beyond at this new concept."