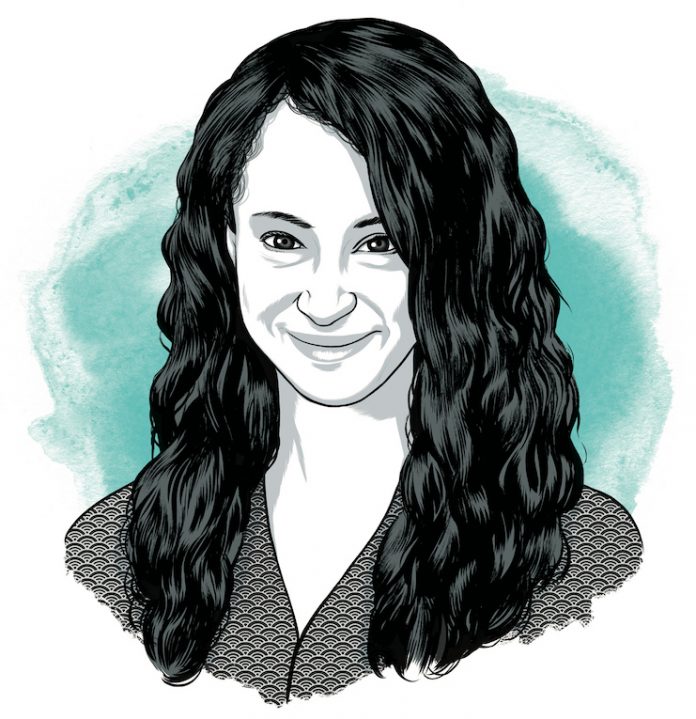 In January, Alysha Smith was appointed vice president of operations and development for Magnuson Worldwide. While Smith is the company's youngest VP, she comes to Magnuson with a wealth of global hospitality experience, having started her career in casino gaming and hotel marketing. LODGING caught up with Smith to talk about her plans for her new position, Magnuson's global expansion, and why hospitality is such an exciting industry.
What first drew you to the hotel industry?
Honestly, I just love travel. Exploring new places and seeing different ways of life is fascinating, and I thought, "Wouldn't it be great to work in this industry?" Travel is also something that brings people a lot of happiness and I wanted to be a part of that. Couple that with the fact that the travel sector is constantly innovating to meet its customers' demands and I couldn't say no to such an exciting industry.
How did your career lead you to Magnuson?
Prior to working with Magnuson, I had been in the gaming industry managing customer acquisition and retention for a land-based gambling operator. I'd mainly been focusing on strategic partnerships to expand the company's profile and customer bases. Within that role, I'd also been doing more and more work with partner hotels and cruise lines and was really fascinated with the entire operation. When Magnuson approached me and said they were looking for someone to help them expand into both the European and Asian marketplace through their recent collaboration with Jin Jiang Hotels and Louvre Hotels, it seemed like a good opportunity to transfer my skills and an exciting enterprise overall.
You were recently promoted to VP of operations and development. What are your top priorities in this new role?
My top priority as VP of operations and development is expanding the Magnuson footprint on an international scale. Organically, we are focused heavily on the U.S. and U.K. markets; but from a more global stance, we are focusing on strategic partnerships. In addition to this, I'll be looking at operational efficiency in the business and working to streamline our distribution processes across the board.
You're the youngest executive at Magnuson. What is that like?
To be honest, being the youngest VP at Magnuson has been brilliant. The support I have received from senior management and the wider team is overwhelming. A lot of people think being the youngest will come with a lot of challenges, but I think that really depends on the company culture. At Magnuson, no idea is a stupid idea and no process is set in stone. If something can be improved or innovated and you have a way forward, the business listens. I think for that reason, being the youngest exec has meant that my ideas and suggestions are met with the same enthusiasm as all team members, which is outstanding.
FAST FACTS

Title: Vice President of Operations and Development, Magnuson Worldwide

Time with company: Two years

First hotel industry job: Magnuson

Hometown: Sydney, Australia

Hotel must-have: Good shower pressure

Best advice she ever got: "Listen to Baz Luhrmann's 'Everybody's Free to Wear Sunscreen.' It has some real-life gems in it."
Magnuson has also recently ramped up its global efforts. Why is now the time for the company to break into all these new markets?
With the rise of competitors like Airbnb and HomeAway, more and more consumers are looking for unique experiences. Uniformity and consistency were extremely important to travelers from the 1980s through the 2000s, but now there is a real transition back to authenticity, which I think stems from wider use of the internet. Travel is no longer "unknown," and staying at a cookie cutter hotel isn't necessary when you can research something a little more unique and still have confidence in the product you will receive. That's where I think brands like Magnuson have a real opportunity to gain global market share. With a portfolio of properties that are unique to their location and market, this new kind of traveler is spoilt for choice.
What do you expect from the hotel industry in 2019?
Personally, I see voice search being the focus across the travel sector. I think we have all been talking about customers' growing use of voice for the last few years, but 2019 will be the year we really must optimize processes to make sure that we as hoteliers are meeting demand. The changes to infrastructure and the way we roll out our marketing and web-based activities will need to adapt quite rapidly to ensure we are covering all bases.
What do you like most about being in the hospitality industry?
The hospitality industry is ever-changing. There is always a new destination, technology, or way of doing something. The innovation within the industry is refreshing, and the close contact we have with our customers is something that many other industries would love.
---
Like this story? Subscribe for daily updates.