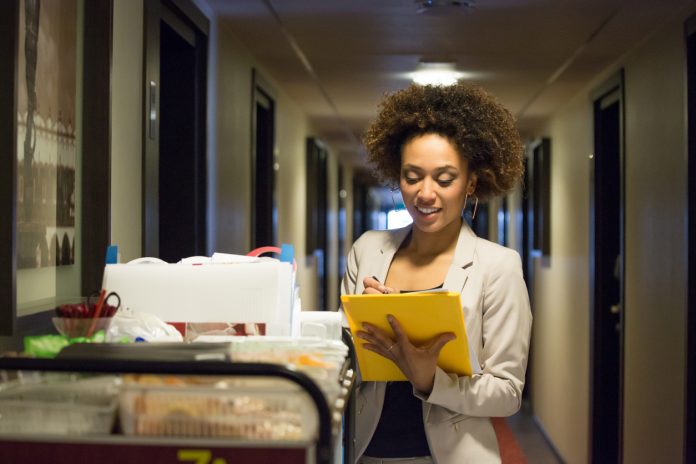 All hotels—from bed and breakfasts and transient highway hotels to downtown convention centers and luxury properties—need to have safety protocols in place. Below is a step-by-step approach for creating a plan that prioritizes guest safety.
Be aware of all the ways a dangerous situation could arise, such as faulty electrical lines, obstructed exits, unsecured access, unmarked chemicals, unsecured items, or even improper employee lifting procedures. Self-inspections should be conducted on a monthly basis to stay on top of potential issues and ensure guest safety.
2
Identify the people who need assistance.
Hoteliers are responsible for all of their guests, but they should be especially aware of those who are most vulnerable. This could include guests staying on upper floors and guests with mobility or hearing impairments.
3
Identify measures needed to address the risks.
Identify measures needed to address the risks identified during self-review. Form policies, procedures, and training protocols meant to mitigate risks. For example, what should staff do when a fire alarm sounds? Or, what is the best way to assist in a general evacuation? Also, be sure to have a copy of the property's blueprints and engineering plans on file for quick review for first responders.
4
Train staff on evacuations and safety programs.
No matter how good a safety plan is, it will fail if not regularly revisited, reviewed, and revised. Be sure to train staff and hold refresher courses regularly.
5
Engage staff in an ongoing safety effort.
Establish a safety committee comprising staff from multiple departments. This makes the safety committee more apt to identify potential shortcomings and ensures responsibility is shared by all. Document the discussions from these meetings and retain them on file.
---
Subscribe to Lodging Daily News for updates.