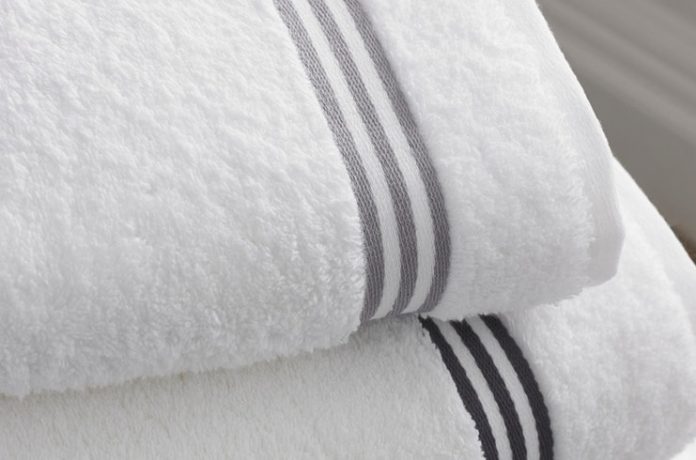 Katie Hurley, a principal chemist at water, hygiene, and energy technologies and services provider Ecolab, offers these three tips for optimizing energy usage in hotel laundry operations.
A laundry chemical and service provider can partner with hoteliers to modify wash formulas on commercial washing machines to achieve excellent results while reducing water and energy consumption. It is extremely important to make these changes in partnership with an expert provider because simply removing rinses or lowering wash temperatures without the proper chemistry and procedures could lead to poor results.
Every time a piece of linen comes clean on the first wash, it's a win for energy savings because it prevents an additional wash cycle. Laundry operators can ensure a first-pass clean by pre-spotting obvious stains, selecting the proper wash cycle for the type of linen, loading the washer properly (approximately 85 percent capacity), and confirming that laundry chemicals are not empty before a wash cycle starts. In circumstances where a particularly tough stain survives the wash process, operators can minimize the number of reclaim loads by making sure they are particularly effective. Simply washing the stain in the same cycle again will not remove it. Once a reclaim procedure has been applied, any linens that are still stained should be treated as rags instead of wasting additional resources to try to remove the stain again.
The dryer can be an overlooked part of the laundry process, but proper operation is key to maintaining linen whiteness and softness and to optimizing energy consumption. Make sure operators are trained to follow a dry time chart with different times and temps for different linen types. Routine maintenance involves frequent cleaning of lint screens (up to twice per 8-hour shift in high throughput accounts) and a weekly check of the burning element. The flame should be primarily blue with a yellow tip. If it's not, clean the lint trap. Persistent discoloration can indicate a problem with the dryer, and the manufacturer should be contacted for service.