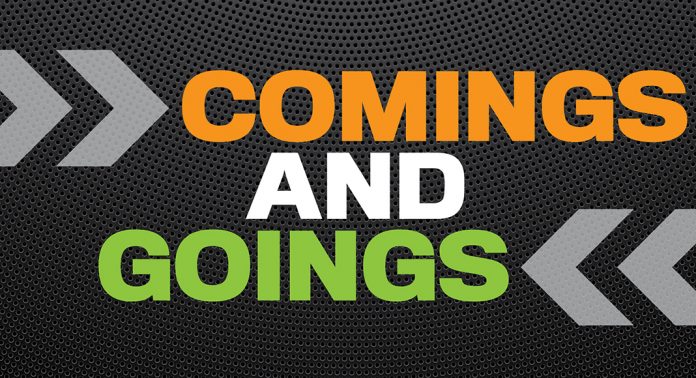 The American Hotel & Lodging Association (AHLA) has named and promoted several team members. Troy Flanagan has been promoted to senior vice president of government affairs and industry relations, and Maura Morton has joined AHLA as senior director of communications. Additional promotions include Jaymes Best and Madeline Lee to senior managers of government affairs, Michelle Morenza to communications manager, and Olivia Klipa to director of conventions and events.
Here's a look at other notable comings and goings that took place this week.
On April 13, 2019, Shannon Knapp will become the interim chief executive officer for The Leading Hotels of the World, Ltd. Knapp has been senior vice president and chief marketing officer for The Leading Hotels of the World, Ltd., since starting with the company in 2013. During her time with the organization, she helped redesign the Leaders Club loyalty program.
Kenneth Greger has been named partner for Ward Howell International, which is expanding its travel and hospitality practice. During his career, Greger started his own search firm Greger/Peterson Associates, Inc., which eventually merged with Aethos Consulting Group. He has also held executive positions for hotels, resorts, restaurants, and casinos.
Douglas Lisi is joining Choice Hotels International Inc., as vice president of revenue management, where he will lead trend analysis, forecasting, and price optimization. Lisi previously worked for Hilton Worldwide, where was most recently vice president of media and marketing performance.
Sage Hospitality has promoted Dean Stambules to vice president of acquisitions, and his responsibilities include identifying potential acquisitions and maintaining those investments. Stambules joined Sage in 2014 as director of feasibility, and he has since worked in development, business-related acquisitions, and third-party management contracts.
Angie Podolak is joining Greystone Hotels as corporate director of human resources. Before Greystone, she served as director of human resources and employee relations specialist for Chugach Alaska Corporation, where she focused on employee engagement and organizational culture.
Ed Kellogg has been named general manager of the Mirbeau Inn & Spa Rhinebeck in Rhinebeck, N.Y., which is slated to open late summer 2019. Kellogg's experience is in commercial real estate development, management, and construction. His most recent positions were heading business development and operations of two construction management firms.
Hotel Zoe Fisherman's Wharf is welcoming TJ Pierri to lead guest satisfaction, hotel, and restaurant operations as general manager. Before Hotel Zoe, Pierri was resort manager for the Lansdowne Resort and Spa in Leesburg, Va., and he was also director of operations for Destination Hotels' Sunriver Resort in Bend, Or.
Ryan Schmied has been named general manager of the AC Hotel Grand Rapids, which is opening spring 2019. Schmied will oversee operations, specialty programming, and food and beverage operations for the hotel. Prior to AHC+Hospitality, Schmied was responsible for average beverage sales as beverage director of Whisk Gourmet Food & Catering.
Vanessa Williams has been promoted to general manager of the Waldorf Astoria Beverly Hills. Before her promotion she served as director of sales and marketing. Throughout her career she led business development, sales, and marketing campaigns for Hilton's luxury brands, including Waldorf Astoria and Conrad.
LUMA Hotel Times Square has named Diane Elliott director of sales. Her 15 years of experience in the travel industry has led her to positions including director of group sales at Royalton Park Avenue. In her new position, she will develop strategies for business growth and development, as well as manage relationships with corporate clients.
Vision Hospitality Group has appointed Andrew Freeman to regional director of revenue management and Brooke Dillard to digital marketing manager. Freeman was most recently senior revenue manager for Marriott International, and Dillard has develop various marketing campaigns for organizations like the American Heart Association.
Celino South Beach in Miami, Fla., welcomes two hires to its executive team. Domingo Velasco is director of sales and marketing and Michael Ryan is general manager. The hotel is slated to open this spring, and the pair will lead efforts to further develop the property to have a successful opening.
Monarch Beach Resort in Dana Point, Calif., has named Jacqueline Berry as general manager of its Miraval Life in Balance Spa. Berry has over 20 years of experience in the spa and wellness business. She has held positions including spa director of the Lake Austin Spa Resort in Austin, Tex., and executive director of spa and sports for Canyon Ranch in Tucson. Ariz.
Jerad Bachar has been named executive vice president for VisitPITTSBURGH, previously named Greater Pittsburgh Convention and Visitors Bureau. Bachar was most recently executive director of the economic development board for the county of Bahrain, where he managed development and investment strategies for the county.