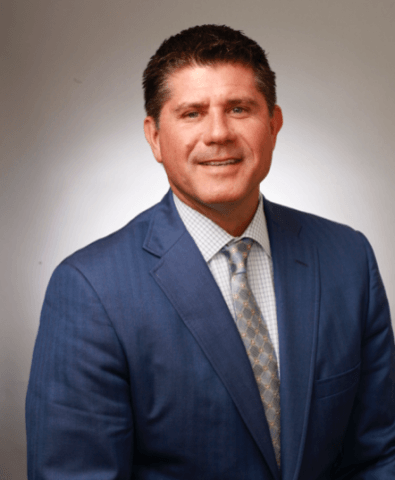 ATLANTA—The IHG Owners Association, which represents InterContinental Hotels Group franchise hotel owners worldwide, announced that Kurt Furlong has assumed chairmanship of its Global Board of Directors for 2019. As chief revenue officer and partner with Genuine Hospitality, Furlong has expertise in hotel asset management, bottom-line enhancement, revenue generation, and revenue management. He succeeds Deepesh Kholwadwala, president and CEO of Dreamcatcher Hotel Group and Sun Capital Hotels.
"I am honored to assume the role of chair, and I look forward to working with IHG executives for a productive and successful year representing the interests of IHG brand owners around the world," said Furlong.
Don Berg, CEO of the IHG Owners Association, said, "Kurt's financial mindset and expertise in revenue generation specifically, will prove beneficial as we execute our strategy to drive profitable growth. One of our main goals is to manage industry disrupters to ensure optimal returns to the bottom line. Kurt's financial perspective will be a fresh, forward-thinking approach for our Association members."
Furlong previously served as executive vice president and partner—sales and marketing for Midas Hospitality and vice president of revenue for Lodgian, Inc. He began his career with Winegardner & Hammons Hotel Group LLC as a Holiday Inn front desk associate and eventually went on to serve as general manager at several of the company's hotels. Today, with more than 30 years of industry experience, Furlong has worked in all phases of hotel and restaurant operations.
Furlong has chaired the IHG Owners Association Distribution Committee and has served as treasury and vice chair of the Owners Association. Currently, he sits on the Hampton by Hilton Advisory Council and on The Ohio State University Hospitality Advisory Board. He holds a Bachelor of Science degree in Hospitality Management from The Ohio State University and currently resides in Alpharetta, Georgia.
The IHG Owners Association also announced its 2019 Global Board of Directors:
Chair: Kurt Furlong, CRO, Genuine Hospitality, LLC
Chair Elect: Jerry Dimeo, CEO, First Carolina Management
Treasurer & Americas Regional Representative: Wayne West III, President, NHG
Secretary: Navroz Saju, President and CEO, HDG Hotels
Past Chair Representative: Deepesh Kholwadwala, President and CEO, Dreamcatcher Hotel Group and Sun Capital Hotels
Past Chair Committees Representative: Kerry Ranson, CDO, HP Hotels
IHG Owners Association CEO: Don Berg
America's Board Member at Large: Peter D. Beukema, CHA, CEO and Partner, Suburban Inns
America's Board Member at Large: Perry Molubhoy, CEO and President, Atlantic Hotels
America's Board Member at Large: Manish Patel, CEO, MKP Management, Inc
America's Board Member at Large: Felix Seiler, COO, Holloway Lodging Corporation
America's Board Member at Large: Nellie Dhanji, Vice President Operations and Legal Counsel, Stanley Park Investments Ltd.
America's Board Member at Large: Norman Leslie, President and Founder, National Hospitality Services
America's Board Member at Large: Juan Carlos Santos, CEO, BPO
EMEAA Regional Representative: John Stuart, COO, RBH Management
EMEAA Board Member at Large: Nicola Taylor, CEO, Chardon Management Ltd.
EMEAA Board Member at Large: Ron Barrott, CEO, ProInvest
IHG Representative: Elie Maalouf, CEO The Americas, InterContinental Hotels Group