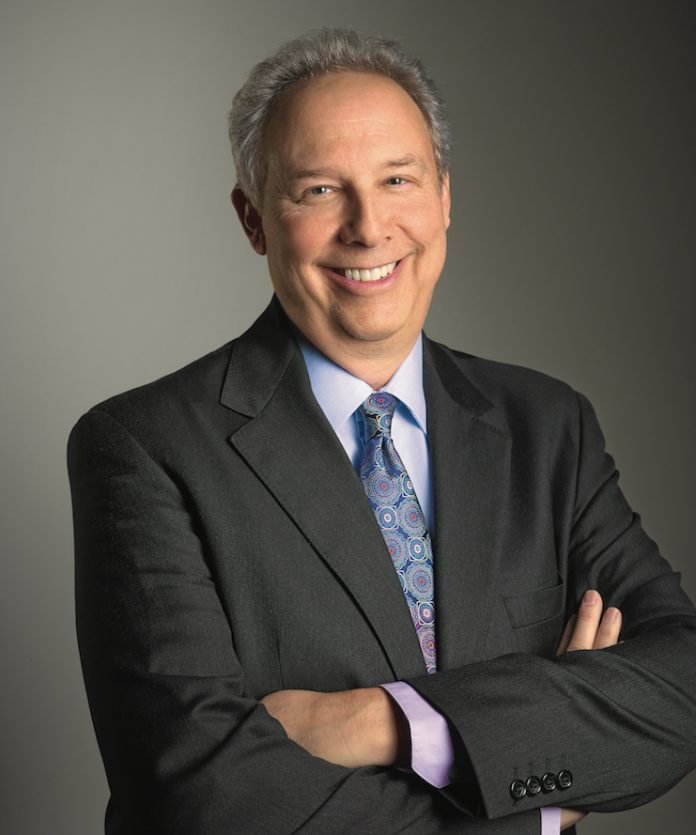 Incoming Vice Chair of the AHLA Board of Directors, Jon Bortz, has been with the organization since 2013, when then-CEO Katherine Lugar came to visit him and explained how AHLA was changing. "She told me that the association had reorganized and had reprioritized their mission. She also said they were looking to increase involvement from industry leaders and make AHLA a more active part of the overall industry," he says. "She convinced me to get involved, and I never had a second thought."
Bortz, who is also the founder, chairman, and CEO of Pebblebrook Hotel Trust, spoke with LODGING about his involvement with AHLA, AHLA's Hotel PAC, and how he sees the industry evolving over the next few years.
How did you first get involved with the Board?
I have always been active on a lot of the issues that are important to Pebblebrook as a company and important to the industry, like short-term online rental management and combatting fraudulent booking sites. Those issues are extremely important and relevant to our industry, and AHLA's leadership had plans to address them that made sense. Then, Katherine asked me to join the Board, which I did.
You're also chair of AHLA's HotelPAC. How did you get involved there and what has that experience been like?
I think there was a request for someone to head up the PAC and I must not have taken a step backward. [laughs] It's been a fascinating exercise, especially in terms of its importance to the industry. Since I became Chair, we've been very successful in making the PAC relevant and ensuring that it remains an important part of the industry. It gives us a voice at the table with members of Congress and the Administration, and I think it's quadrupled in size since I first became involved.
How can hoteliers best support the PAC?
I encourage everyone to participate; whether you're an individual employee at a hotel, a manager, a hotelier, or even a hospitality company, you can join our grassroots networks called Hotels Act. That's the best way to get involved in our industry's advocacy efforts and it's free. As a member, you get regular updates about issues that affect the industry, as well as political newsletters from D.C. insiders. There are also some pretty innovative tools that help folks get involved in legislative initiatives and give them the ability to contact their local congressman or senators with the push of a button.
How has AHLA changed since you became involved with the organization?
I think AHLA has come decades in just a short period of time. We're all going to miss Katherine Lugar, but the team that she has put together is phenomenal, and the growth our organization experienced is going to continue under our new leadership.
AHLA has fostered such an atmosphere of inclusion and participation over the last five years. Board members interact with all of the leaders in the industry—owners, operators, brands, state associations—and the engagement is just incredible. Everyone is so supportive with their time and their resources. I always tell people, raising money for HotelPAC is not something I ever thought I would do. No one really likes to ask others for money, but in this case, I do it because it's a great investment. And I wouldn't spend time with AHLA if I didn't think it was time well spent. I would offer that up to anybody who wants to get involved. It's time well spent.