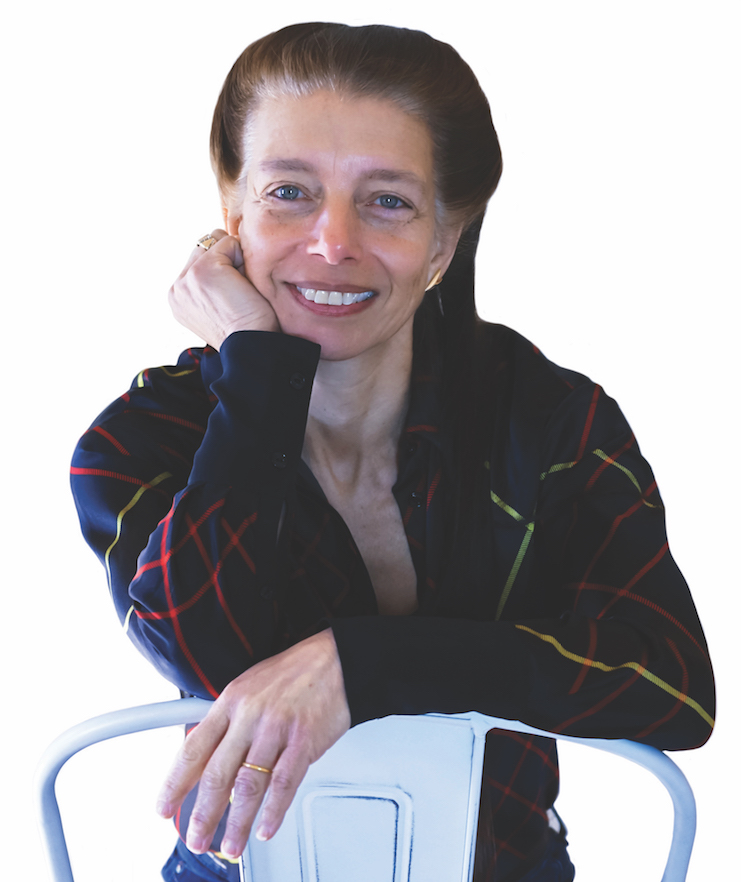 After selling the hotels and consulting business that capped a career in the industry spanning some 30 years, Peggy Berg figured her next act would take her in a new direction. While Berg did, in fact, change directions, it turned out to be in familiar territory. She is now president of Castell Project, Inc., a 501(c)3 nonprofit organization dedicated to accelerating the careers of women professionals in the hospitality industry. She described to LODGING her own path in the industry and how it inspired her to help other women succeed. She also explained how the Castell Project is set to power up the careers of promising women by offering the kind of mentoring, support, and visibility opportunities that can help them navigate the hidden obstacle course of career advancement. "Ultimately, we need to see women in more C-suite roles. Across all industries, companies with a balance of women in leadership are simply more profitable."
Berg, who holds a bachelor's degree from Michigan State University's School of Hospitality Management and a master's degree in public policy from Georgia Tech, says she chose this industry when she was working at a bar while taking a break from college. Upon graduation, she took a position as a consultant at what became PKF. This, she says, was the perfect career for her. "I could go to a new place and learn all I could; then, after gathering and analyzing information, I'd produce a report to advise the client on their project." The love she felt for this "best career imaginable" was returned; during her 10 years at PKF, she became the first female employee elected to their partnership.
Her next steps were to start a family and a consulting firm of her own, the "boutique-sized" Highland Group, Hotel Investment Advisors, Inc. This she did exclusively for about 10 years, before jumping from just consulting to also owning hotels. "Consulting is great income, but I wanted to build a balance sheet, too." She and her husband, therefore, purchased a severely run-down hotel, which they gutted, renovated, and branded as a Comfort Inn. A few years later, they added a Hampton Inn.
Berg enjoyed considerable success and recognition in an industry that was male-dominated—especially in her early years—partly thanks to male mentors who, she says, "helped me translate hard work into a higher-level career." Among them, she mentions David Berins, who gave her this practical—but career-transformative—advice: "Get yourself a suit, people will be more appreciative of what you have to say;" and Warren Quinley, who supported her for partnership at PKF.
"We're in the midst of a cultural change about women in leadership—it's an on-going negotiation on many levels, and that's challenging for women building careers and their managers."
Yet, while she herself thrived in the industry, Berg noticed "there was so much wasted potential among women." She traces the genesis of the Castell Project to what she thought at the time—having just sold her businesses—was her last Hunter Conference planning session. It included board member and "public relations guru" Chris Daly, president of Daly Gray, Mary Beth Cutshall, SVP and chief development officer at HVMG, and Dr. Debra Cannon, director of the hotel school at Georgia State University, among others. "We were talking about issues facing women in the industry. We're in the midst of a cultural change about women in leadership—it's an on-going negotiation on many levels, and that's challenging for women building careers and their managers. So, we decided to do something about it to strengthen our businesses and careers. Given that I now had the opportunity to do anything I wanted, and what I wanted was to see more women grow into leaders, the timing was right for me to take on the challenge of leading the Castell Project."
She says the Castell Project, now in its third year, began by offering leadership development programs specifically for executive-level women in hospitality. It also generated benchmark data in its Women in Hospitality Industry Leadership report, which shows how women are positioned by industry sector.
Noting the importance of visibility to advancement, Berg says, in its second year, the Castell Project introduced its Women Speakers in Hospitality (WSH) list—a service for conference organizers drawing on a list of 1,000 women across all facets of the hospitality industry with the background required to be dynamic speakers at the industry's numerous events. She says this list serves both as a resource and reminder for the need to showcase more women by putting them on the podium. "If conference organizers truly want to show more diversity, we offer a curated list of women who meet their specifications," she says, adding that this year, the Castell Project itself showcased a woman leader on stage with its Castell Award at the Lodging Conference.

A new initiative designed to inspire college women to seek higher-level opportunities as they launch their careers is Castell@College, which is being rolled out at six universities this fall and another six in spring. "This brings executive-level women from the industry into universities to talk about the diverse careers in the hotel business, emphasizing the opportunity for women to have both rewarding careers and families," explains Berg.
Berg, who describes the current Castell programs as "proven and ready to scale," says to realize its goal of "women in more than one-in-three seats at all levels of leadership," Castell Project launched its Ladder Up capital campaign. "Our goal is to raise $1 million, and already Hilton has signed on as the lead sponsor with a $100,000 donation. These funds will be used to scale Castell's initiatives across the industry," she maintains.
Berg says the Castell Project has made significant progress in its efforts to address challenges both on the corporate culture side and the individual women's development side. "We have an incredible talent pipeline, and we can accelerate bringing women into leadership." She, therefore, poses this challenge to corporate leaders: "Identify women on your teams who have upside potential and champion them for the Castell program. The program will make your job easier and add value to your teams."