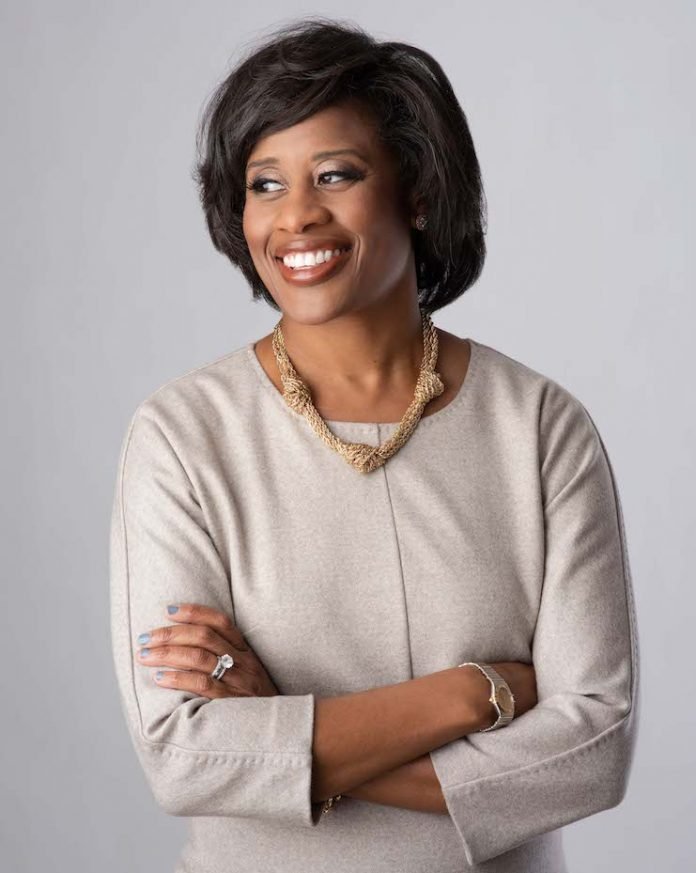 When speaking with Leslie Hale about her career, her enthusiasm for the combination of finance and hospitality is palpable. In fact, the way she tells it, her introduction to finance was love at first sight. "I was taking a finance class in college and fell in love. The concept of taking one dollar and turning it into two fascinated me. I was immediately hooked, and after that class, I changed my major," she describes.
Hale's undergraduate interest led her through several financial business rotations, the most intriguing of which was centered around real estate. "I loved that real estate was tangible. You could touch it, you could feel it, you could experience it," she says. After finishing her undergraduate degree, Hale went on to Harvard Business School, and after graduation, she honed her skillset in a succession of finance jobs in different industries. Then, 13 years ago, a mentor introduced her to Tom Baltimore, then CEO of RLJ Lodging Trust. "Within the first five minutes I knew that RLJ was a company that I wanted to work for. It was a compact, entrepreneurial firm that would allow me to bring my full skillset to the table. I also really connected with the people. I've found in my life and in my career that if you like the people you work with, you can go a long way. Even if you have a job you love, without people you like, that job will go nowhere."
Hale has been with RLJ ever since, and earlier this year, it was announced that she would succeed the company's outgoing president and CEO, Ross H. Bierkan, to become the first African American female CEO of a publicly traded REIT. Hale officially took on the title of president and CEO of RLJ Lodging Trust in August.
Assuming this leadership position has been a transition for Hale, but a welcome one. "I've been a student of leadership throughout my career. I love reading about it, I love studying it. I think because of my interest in leadership as a concept, I've developed a highly communicative and collaborative style when it comes to my team and now RLJ," she remarks.
FAST FACTS

Title: President & CEO, RLJ Lodging Trust

Education: M.B.A. from Harvard Business School; B.S. in Finance from
Howard University

First hotel industry job: Working banquets in a high school hotel training program

What she doesn't leave the house without: Her cell phone and a pair of flats

Hotel must-have: "A channel card! I want to be able to turn the TV right to CNN or MSN without having to search."

Favorite destination: Los Angeles, to visit her family
Hale has made it a point to surround herself with professionals as knowledgeable or more knowledgeable than she. "Some leaders don't like to do that, but I want to hear their ideas and benefit from their questions, which helps to ensure that we're tackling issues as best as we can."
She adds, "As CEO, I am responsible for setting the vision for the company, as well as articulating that vision to our entire team in a way that's inspiring and allows people to get on board. I also have to build a team that can execute on that strategy and create an environment where I can recognize and reward that team's success."
Moving forward, Hale is excited to take RLJ into a new era. Currently, she's focused on the follow through of the merger of RLJ and FelCor Lodging Trust. The two companies merged in April of last year, creating a lodging REIT worth $7 billion, which, at the time of the merger, made them the third largest pure-play lodging REIT by enterprise value. Now, FelCor is a subsidiary of RLJ. "We spent the last year and a half digesting this merger. The first leg of that process involved selling the non-core assets. We've been very successful in that. Now, we're focused on the assets that we're keeping, which have tremendous embedded value. We're reimagining some of the properties, converting others, and we have pure real estate to work with. Maximizing these assets is part of 'phase two' of the merger, and I am so excited to be working on that."
Hale feels humbled and honored to be in the position of taking RLJ to the next level, and she hopes that her promotion to CEO inspires other women in hospitality to further their own careers. "Women have been phenomenally supportive of my own growth, and I think that it is imperative that women support each other," she says. "This includes giving women opportunities to succeed and access to high-level positions throughout the industry. It also includes being comfortable coaching others—helping them realize what they're good at and what they need to improve on. Feedback—both positive and negative—is key to growth."
She also notes that while she holds the distinction of being the first African American CEO of a publicly traded REIT, she has no interest in being the only one. "That wouldn't be a badge of honor; it would be a tragedy," she says. "It's important that I do what I can from the seat that I have to make sure that more women, and more women of color, are given the opportunity to succeed. What I love about the lodging space is that there are so many avenues for success—from branding to management to ownership to operations. Hospitality is full of talented women, and the diversity they will bring to top positions will further the industry as a whole."
---
Like this story? Subscribe for more.