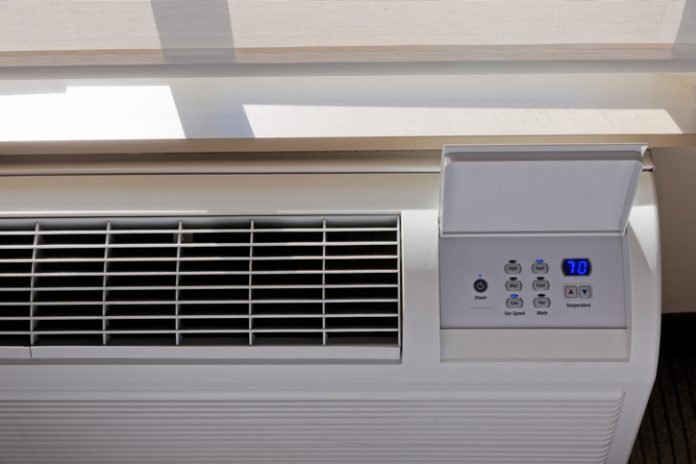 The goal of any hotel owner is to keep guests happy. Owners have tried everything from fresh-baked cookies in the lobby to more freebies in guestrooms. But what about quiet, reliable PTAC units? Noisy PTACs, with their rattles, whistles, and hisses, often show up in negative online reviews. Knowing how to preempt common PTAC problems goes a long way toward guest comfort.
Below are five inexpensive and simple tips for creating a PTAC maintenance strategy that helps hoteliers avoid negative reviews.
Why PTACs Matter for Customer Reviews
When it comes to shaping guest experience, it can be tempting to overlook things like temperature control and energy management. However, the truth is that hotel performance rises and falls on the details. Good reviews come from a wide array of small, positive impressions. Every tiny improvement a hotel owner or manager makes is a bigger step toward preventing headaches for everyone.
Efficient, effective climate control is one of the best ways hoteliers can show their guests that comfort is their number-one priority. By turning a moldy or hot room into a place where guests can relax and recharge, new PTAC units can potentially pay for themselves in no time.
When a hotelier goes the extra mile to deliver the best possible experience to guests, the guests will notice—and express their gratitude in the form of positive reviews.
How To Avoid PTAC Problems—and the Bad Reviews That Come With Them
So what's the secret to warding off complaints about hot, cold, or stuffy rooms? Three words: preventative PTAC maintenance. By tackling potential problems before they become real problems, hoteliers can stay one step ahead of negative reviews.
1
Make regular inspections.
When it comes to PTAC maintenance, consistency is key. A preventative maintenance schedule that automatically alerts hotel engineers when equipment needs to be inspected can help ensure a hotel doesn't drop the ball maintenance and can even improve the lifespan of hotel equipment.
2
Follow manufacturer recommendations.
Hotel owners shouldn't guess when it comes to replacing parts in their PTAC equipment. Mismatched replacement parts can create problems down the line.
3
Clean coils and filters.
How often should air filters be cleaned? George Hunt, senior technician at Carrier, recommends every 30 days. He also recommends that hoteliers clean their units at least once a year. Yes, it's worth it: dirty filters can clog the machine, put more stress on compressors, and cause extensive damage. It's even possible for filters to tear, causing further damage. Additionally, Hunt warns that environmental factors like pollution and construction may make more frequent filter replacements necessary.
But air filters aren't the only inner components that require thorough preventative maintenance. Hoteliers will also want to keep an eye on the inner coil and the condenser coil. As Ron Bench of Carrier explains, newer coils are being built with a higher density of fins. This updated design, while being more efficient, does require more cleaning. Bench recommends pretreating the coils, then using a low-pressure washer to clean them from the inside out.
4
Inspect pans, gaskets, and exteriors.
In order for hotel PTACs to operate at the highest possible efficiency, every part of each unit will also need regular inspection. Exteriors, gaskets, and base pans need to be cleaned according to the manufacturer's instructions. That not only keeps the units functioning well but also prevents unsightly stains or sloppy aesthetics.
5
Leave it to the professionals.
Sure, hoteliers can scour the Internet for tips on how to clean, repair, or replace PTAC parts by themselves. But is that the best use of their time? Most hotel owners and managers are probably better off delegating preventative PTAC maintenance to trained professionals.
Working with hotel PTAC experts will certainly free any hotelier's schedule up. That way, they can focus on higher-leverage tasks. These seasoned experts will ensure that regular preventative maintenance keeps PTAC issues from disturbing guests.
In short: preventative maintenance helps to keep hotel guests happy—and happy guests leave better reviews.