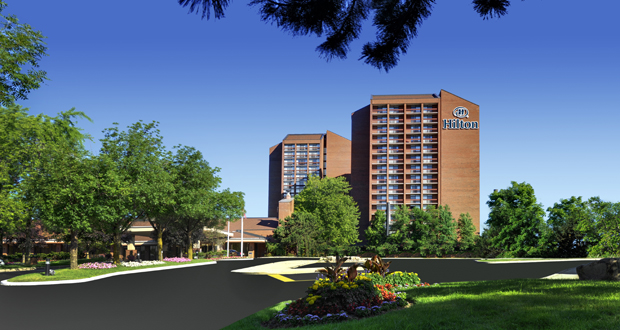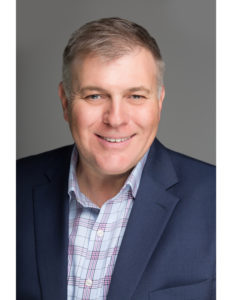 Hilton's recently appointed Executive Vice President and President, Americas, Danny Hughes, has been with Hilton for nearly all of his 30-year career. He recently shared with LODGING his journey from working in his parents' pub in the UK to this new position in which he will oversee Hilton's interests across North, Central, and South America. He also explained why differentiation is key in dealing with what he calls "the most informed consumer that the world has ever known."
Hughes says his initial involvement in the hospitality industry wasn't exactly a matter of choice for him. "My parents ran pubs, and, in those days, in the UK, pub managers always lived in a flat above the pub, so our entire family was there to pitch in. My earliest memories are of collecting glasses and sorting bottles, then, as I got older, clearing tables, serving food and drinks, and eventually cooking."
Realizing he had developed a passion for cooking, Hughes went to culinary school with the intention of becoming a chef. Luckily, when he realized he was more interested in the business of restaurants than preparing food, he was able to "jump across the line" to the customer side. It wasn't long before he landed at the London Hilton at Park Lane, where he has remained for some 30 years. Until his recent promotion, he was Vice President & Commercial Director, Americas, a position in which he oversaw sales, revenue management, marketing, and eCommerce for all corporate, owned, or managed Hilton properties across North and South America.
Hughes expects to spend the rest of 2018—the first three months in his new position—traveling, listening, and learning while meeting owners across the brands, and has been preparing in earnest to take the reins.
Hughes stresses the importance of brand differentiations in a competitive market, but says the most important element in offering the exceptional customer service promised is having the "best people in the industry." For this reason, he says, "We must make sure we can identify, motivate and retain our present talent and continue to attract the very best talent in the industry."
Hughes notes the significant challenges—and opportunities—that come with today's competitive environment. "There's absolutely no hiding nowadays. Between all the forms of social media and the various platforms to expose our pricing, standards, our services, and our guest experience, consumers have an incredible level of information."
This is why, he says, those who don't differentiate their products and services risk becoming commoditized. "We're not just in the accommodations business; we're in the hospitality business, and that's how we differentiate ourselves from other accommodation providers."
Saying "innovation is in our DNA", Hughes points to the many innovations introduced by Hilton during its long history—most of which guests today take for granted—including being the first hotel company to provide in-room telephones, room service, air conditioning, and television.
In the spirit of both innovation and differentiation, he says Hilton's sights are now focused not only on physical but digital innovation. "Now in the contemporary, modern world, the lines between the physical world and digital world are blurring," he explains. "People don't just want a television with a lot of channels, they want to control the content, for example, by transferring their Netflix and Spotify accounts to their room." He says technological solutions, combined with physical solutions, make it possible to customize the guest experience in other ways—e.g., to see their exact room in advance—complete with view—and adjust the room environment, including the air conditioning, before they check in. "We see that as the modern contemporary equivalent of the innovation of putting telephones in rooms," he says.
Hughes says rising to modern-day challenges is exciting, but what he likes best about the industry are the things that cannot be commoditized—the people. "Ultimately, this is a people business. While it's true that we enjoy innovation and can be passionate about developing it, everything we do is sitting on a platform of people, and that's the most beautiful thing about this industry to me."
Photo: Hilton Mississauga/Meadowvale (Courtesy of Hilton)