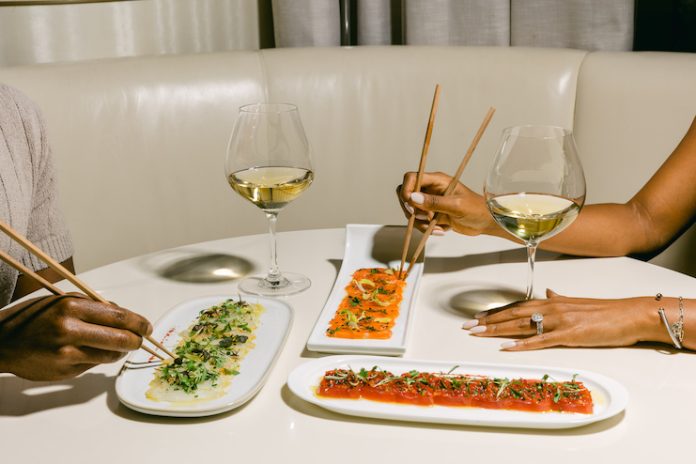 BEVERLY HILLS, California—Espelette opened inside the Waldorf Astoria Beverly Hills with coastal Mediterranean fare. Created by Chef Steve Benjamin, who also serves as the hotel's culinary director, Espelette is named after the Espelette pepper. Cultivated in Southwest France, the pepper is infused to complement the ingredients and enhance the flavors, scents, and spices.
"We are thrilled to unveil Espelette, a vision that has been a long time in the making," said Chef Steve Benjamin, culinary director, Waldorf Astoria Beverly Hills. "Inspired by my travels and work in restaurants around the Mediterranean, these dishes were meticulously curated to bring a global perspective to the table. The farm-to-table menu is an exploration of different regions, cultures, and ingredients, transporting tastebuds a world away while in the comfort of Beverly Hills."
With inspiration from neighboring regions to the South of France including Italy, Spain, and Greece, the menu is a nod to the European coast. Made to share, the menu has locally sourced ingredients with contemporary California flavors and classic techniques for a tableside experience.
Espelette is located on the lobby level at Waldorf Astoria Beverly Hills and will open daily for breakfast and for dinner Tuesday through Saturday.