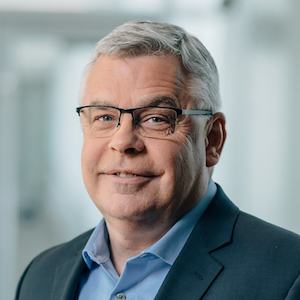 First Hospitality, a national hotel operations and development company, is focused on expanding its third-party management business, and to help drive those efforts forward, the company recently promoted Dan Smith, a 30-year veteran of the hospitality industry, to executive vice president of owner success. After leading several hotels as general manager, Smith has been working with First Hospitality since 2005, starting with the role of vice president of management services before rising to become senior vice president of asset management in 2016. As executive vice president of owner success, Smith will oversee all business development activities around third-party management. LODGING caught up with Smith to learn more about this new role and First Hospitality's strategy for growing its management portfolio in 2023.
As you take on this new position, what is your top priority for the year ahead?
I look forward to all that this position will entail. My top priority is growing our management portfolio. In 2022, we grew our portfolio by 20 percent, and in 2023, we aim to surpass that growth rate by continuing to be first in hospitality management for sophisticated owners.
What is your strategy for expanding the third-party management business?
Our strategy is straightforward: We treat the hotels that we operate with the same level of care as if we owned the building. We are focused on increasing net operating income, improving guest satisfaction, and achieving superior revenue per available room (RevPAR) penetration. To help us achieve these goals, we have developed a thorough onboarding process and have nurtured a world-class culture that allows us to continuously attract top talent.
Are there particular markets or segments you're focused on?
We will continue to expand our portfolio nationally, with a particular focus on lifestyle hotels, compact full-service hotels, and premium select-service properties.
What is your outlook for First Hospitality's growth in the year ahead? How about for the industry as a whole?
We have a very positive outlook for First Hospitality's growth in the coming year. As mentioned, we grew by 20 percent in 2022 and we have strong momentum heading into 2023. We have invested heavily in our infrastructure, platform, and culture, which we believe will be key drivers of our success. As for the industry as a whole, it is difficult to predict, but we remain optimistic about the growth potential for the hospitality industry.
What new projects are you working on?
We are currently working on projects in select markets across the brand spectrum. We remain focused on offering lifestyle experiences, including high-quality restaurants, bars, and nightlife. We are fortunate to have gained the confidence of the hotel ownership community, including some of the most sophisticated lodging investors. By leveraging these partnerships, we have been able to grow our portfolio, and we are currently exploring strategic expansion opportunities that we look forward to revealing soon.