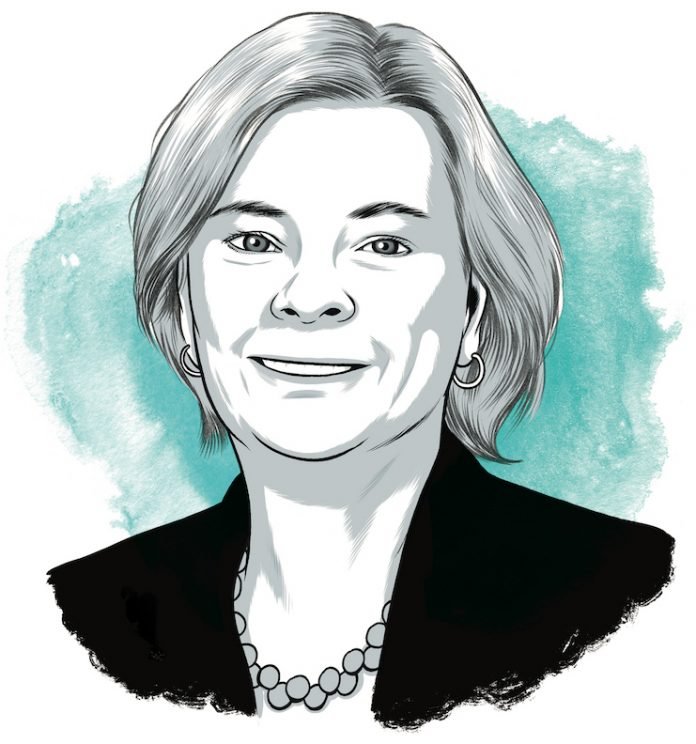 In the fall of last year, Terri Ryan joined Choice Hotels International as vice president of brand operations for upscale brand Cambria Hotels. With more than two decades of hospitality experience—13 years as a general manager and, more recently, at the corporate level—Ryan will lead Cambria's compliance, design, and operations teams through a period of continued growth. In addition to 40 open properties, the brand has 19 active construction projects and a pipeline of 85 hotels in markets including Houston, Boston, San Francisco, and Charleston, S.C. Ryan recently shared her path to the Cambria brand with LODGING, and her goals for the year ahead.
How did you get your start in hospitality?
Working in Washington, D.C., restaurants throughout college led me to upper-management and eventually leadership positions in restaurants and then hotels. I was initially an architecture major and ended up with an undergraduate degree in psychology. I was planning to attend grad school, but I worked full time to fund my education. At that time, I was working at a small restaurant on Capitol Hill. The owner was going on a long vacation and asked if I would manage the restaurant while he was away. It was a great opportunity, and I found that challenge of leadership wrapped in a fast-paced environment of hospitality to be exhilarating and rewarding. I never looked back.
How did your experience as a general manager prepare you for your current role?
As a hotel GM, I led high-performing, diverse teams. We delivered exceptional services, memorable experiences, and solid results. Leadership is all about understanding differences in people and bringing them together to achieve a common goal. That's both a privilege and a challenge. As a leader of an often-evolving business, it's really critical to think strategically, but without losing touch with the importance of executing the basics flawlessly. In that vein, learning from mistakes along the way and fostering a culture of continuous improvement is a key component of leadership.
How would you describe your approach to working with owners?
In a word, it's partnership. It's really important to understand what matters to each individual owner and deliver results within that context. At the end of the day, it's all about results. The success of Cambria is built on some early adopters; we have several owners who started with a single Cambria and now count several in their portfolio. That partnership and our continued collaboration has led to the incredible growth of the Cambria brand. To me, there's no better testament to the strength of the brand than those owners who continue to invest in us. Those partnerships today and in the future are really crucial to our continued growth.
What's your first order of business in your new role?
I'm thrilled to be working with Janis Cannon, senior vice president of upscale brands, and the upscale team that she's put together. We've got several openings on the horizon and a really robust pipeline, so my focus will literally be on continuing to build the brand. I'll be looking to increase awareness and deliver on that Cambria promise that's made it successful thus far—our brand promise of approachable indulgence. That is how we're going to increase our value to our hotels that are open today and our soon-to-be-open properties.
What do you enjoy most about working in 
hospitality?
The industry is still very much about people—our franchisees, our guests, and, above all, our associates. That's what gets me up in the morning and that's what I continue to find really exciting. Choice has been recognized as one of the best places to work because of its dedication to diversity and the overall wellness of our employees. There's no other industry that provides countless opportunities for personal and professional growth, often from entry-level positions all the way to the top.