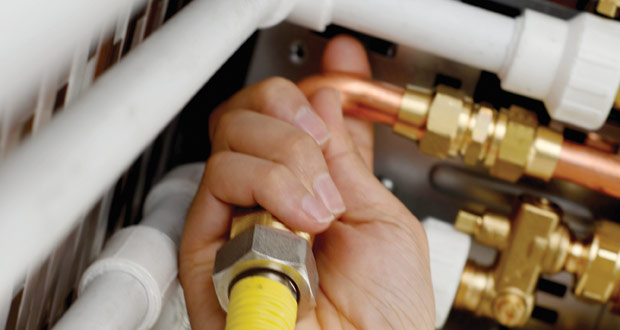 While every hotel has different needs, here are some essentials that are useful in a toolkit across properties, segments, and locations.
Decibel meter (guestroom noise should max out at 55 dba).

650 lumen or brighter LED 
Flashlight. A headlamp option for hands-free work is also a good idea.

Non-contact voltage tester for cables, cords, circuit breakers, lighting fixtures, switches, and outlets.

Multi-directional rotational ratchet.

Mechanic gloves for hot 
surfaces and sharp edges.
Eye protection.
Utility knife.
Blunt and needle nose pliers.

All-in-one screwdriver, as well as a hex/Allen wrench kit.
Zip strips and cable ties.

18-volt or higher cordless drill/driver.
Caulk gun and caulk.

Furniture pen for quick 
touch-ups.
Mirror de-silvering strips.

Door jambs for entry and 
bathroom doors.

Mirror/picture frame mounting kit. Nothing attached to the walls should move.

Assorted batteries for remotes, door locks, etc.

Guestroom door self-closing hinge.

An assortment of energy-efficient light bulbs consistent with the lighting in other guestrooms. Motion sensors in closets and storage rooms are best.
Hinge lubricant.