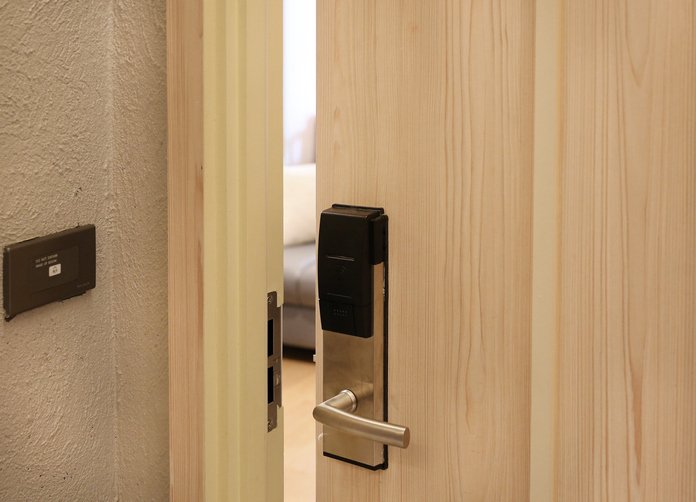 The U.S. hotel industry employs 8 million people and accommodates 5 million guests each day. On a daily basis, hospitality providers are faced with the challenge of creating a safe, secure, and comfortable environment for both guests and staff. This task and the added responsibility of protecting the property can feel overwhelming. How can providers improve both risk management and overall experience for guests and staff? Situational awareness technology is at the forefront of helping hotels blend the best in guest and employee safety with the best in service.
The goal of situational awareness is to help hospitality providers stay aware of what's going on around them and use that information for better risk management. By delivering critical information in real-time to as many devices as possible, action can be taken to save lives and property, protect business continuity, and prevent the loss of convenience and comfort.
1
Environmental Monitoring
A safe building is the first step to a five-star experience for both staff and guests. Environmental monitoring equips the proper individuals with critical information and allows them to proactively make educated decisions when it comes to the health of the building. Whether it's an air conditioning issue in a guestroom or a fire in the kitchen, knowing what's going on in real-time will save time, money, and valuable resources.
When something goes wrong in the building, whether a staff injury or an unsafe encounter with a guest, employees need a direct line of communication to request immediate assistance. This is where mobile duress, or a panic button, comes in. It's also key to identify who should be included in receiving these notifications and make sure the first responders, whether on-site or off-site, are notified. Empowering employees to take control of their own safety gives them a greater sense of security knowing that at the push of a button they have immediate access to a network of resources.
Having a way to instantly alert and inform staff and guests about any emergencies or hazards is essential to creating a safe environment. In this generation of constant communication and updates, it's important to rise above the noise and have a consistent, reliable way of communicating that staff know they can count on. Mass notifications come in a variety of forms—from texts messages and phone calls to in-house channel alerts. Redundancy is key and ensures the dissemination of messages reaches target audiences. Without a way to inform guests and staff about a potentially dangerous situation, there is no way to ensure their safety.
How these technologies are implemented throughout the hotel is key to their success. It's important for hospitality providers to find a technology partner who will work with them to ensure all their technologies are working together to achieve optimal performance. They can also tap into their partner's expertise to train staff on how and when to use the technology—and have them regularly test the devices.
Below are a few questions hospitality providers should keep in mind when working with their technology partners:
What should our overall safety strategy encompass?
How will you help us achieve the outcomes we are looking for?
Is there training available for our staff?
What kind of support do you offer your customers?
How often will we need to replace our technology?
Can technology that monitors our people and property and enables mass notification all reside on one platform?
How do I know if something isn't working properly or is broken?
How are best practices communicated to your customers?
Guest satisfaction depends on human-to-human interaction. Technology that blends safety and service through automation helps manage risk and improve the guest experience.