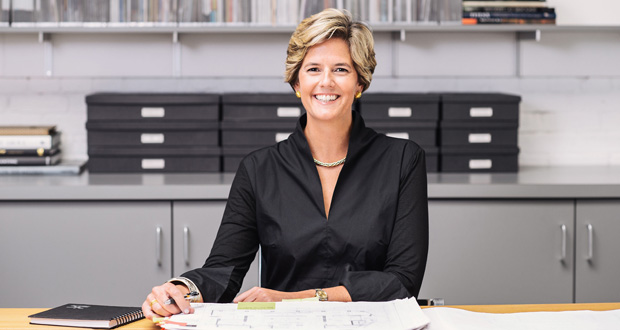 21c Museum Hotels appointed Sarah Robbins to the position of chief operating officer. A founding partner of 21c Museum Hotels, Robbins has been with 21c Museum Hotels since 2005 having previously served as chief hospitality officer. In her new role, she will be responsible for overseeing all hotel operations, in addition to food and beverage operations and human resources.
More of this week's notable comings and goings are below.
Ron Swidler is filling the newly created position of chief innovation officer for The Gettys Group hospitality firm. Swidler was the company's first hire in 1988, and has since help many positions, including principal of the branding division. Swidler is now responsible for creating and identifying long-term innovation strategies.
Stacey Werner Shapiro has been promoted to vice president and assistant general counsel for Choice Hotels. Werner Shapiro will work with strategic business partners, as well as oversee the legality of real estate and investment opportunities for the Cambria Hotels brand.
The Illinois Hotel & Lodging Association (IHLA) has welcomed Michael Jacobson as president and CEO. Prior to the IHLA, Jacobson served as senior director of industry relations and political engagement for the U.S. Travel Association. Jacobson will be replacing Marc Gordon, who will be retiring in December.
Beth Campbell will use her 25 years of global design experience as CEO of Wilson Associates architecture firm. Campbell most recently served as executive vice president and head of design for Westfield Corporation, and she was also managing partner and global account director for Gensler for 16 years.
James Goettsch and James Zheng are now co-CEOs of Goettsch Partners, an international architecture company. Goettsch and Zheng will also continue to lead the company as chairman and president respectively. The pair has worked together for 20 years and specifically with both as leaders in the firm since 2013.
The Grand Reserve at Paradisus Palma Real is slated to open in December with Jaime Piedras as general manager. Piedras has experience opening hotels for the Meliá Hotels International portfolio, having successfully opened Paradisus Los Cabos in 2016.
Patrick Brophy will lead the Omni Scottsdale Resort & Spa at Montelucia operational teams as general manager. Brophy worked at the Omni Severin Hotel for 4 years as general manager, and before Omni, he spent 10 years working for the Ritz-Carlton and Hyatt Brands, as well as the Don CeSar Beach Resort.
Four Seasons Hotels and Resorts named Bixente Pery as general manager of Four Seasons Resort Rancho Encantado Santa Fe. Pery joined the company in 2007, when he worked as director of food & beverage of Four Seasons Resort Costa Rica and Peninsula Papagayo, and most recently served as hotel manager of the Four Seasons Houston.
Robert Watson has been named general manager of the Hilton Anatole in Dallas, Tex. Watson previously served in the same position for the Hilton Austin and Hilton Omaha. In addition to his new role, Watson is currently the chairman of the Austin Texas Hotel Lodging Association.
The Talbott Hotel in Chicago has welcomed Anderson Foote as general manager, where he will lead in-house teams to success. Foote was most recently hotel manager of the Park Hyatt Chicago, and before that, served as director of operations for the Hyatt Regency Jersey City.
Hotel Crescent Court in Dallas, Texas, has named Denise Mope director of sales and marketing and Johanna Fein director of communications. Mope will create marketing strategies and sales plans to bring in revenue, and Fein will assist in the comprehensiveness of those plans and strategies.
BENCHMARK has named Tyler Wilson director of finance for Stonewall Resort, a Benchmark Resorts & Hotels property located in Roanoke, West Virginia. Wilson brings several years of progressive experience in finance to his new position at Stonewall Resort. He was previously CPA for Arnett Carbis Toothman LLP of Charleston, West Virginia.
Submit a new hire or promotion to LODGING's weekly "On the Move" column here.
Top photo: Sarah Robbins, newly appointed COO at 21c Museum Hotels