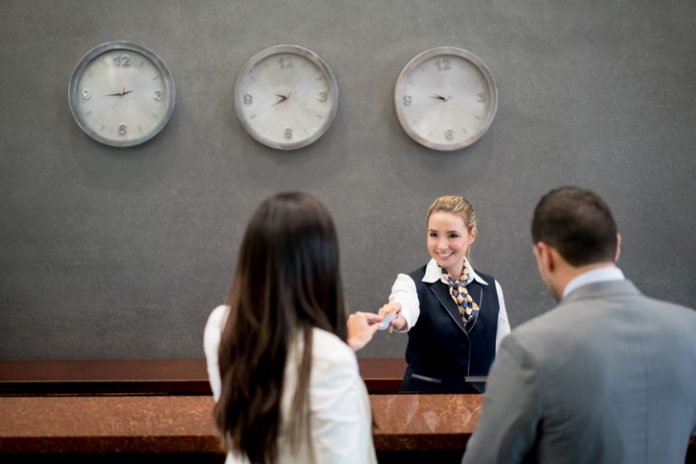 Have a question for our experts? Submit it here.
---
How can a recent hospitality school graduate find success in the luxury hotel segment?
Hospitality school graduates exit school with more than just a degree; they have an excitement for the future and are eager to start and build their career. Pursuing a successful career in the luxury hotel segment takes dedication. This segment of hospitality is one that takes added knowledge as well as passion for exceptional personalized service. The guest expectations are high, and having this foundation supports the creation of the memorable guest experiences that luxury guests are looking for.
Below are five tips to support a successful career in luxury hospitality:
1
Develop exceptional attention to detail.
Luxury is rich with detail, and to ensure every guest has the best possible experience, you must have an eye on all elements of the guest experience. From the seasonal flowers and aromas in the lobby to checking pre-arrival requests and anticipating the needs of your guests, even before they realize them, these are the subtle ways to enhance a guests' stay. While on property, it is important to pay attention to non-verbal cues to better their trip—this is the key to making them feel pampered!
Inevitably, problems will certainly arise, but how you react to them is important. Assess the situation and be empathic and understanding to the guest. Being committed to resolving problems immediately and getting creative with your solutions will ultimately help in easing the tension of any situation.
3
Focus on cultural awareness.
You will interact with people from around the world, and therefore it is important to understand different cultures and behaviors. Learn to recognize different beliefs, values, and customs that someone has based on that person's origins. Be respectful of different cultures at all times.
4
Check your ego at the door.
An ego prevents leaders from performing at their best levels. You must understand that you can't ever be more important than the people you serve, including your team. Creating a luxury guest experience takes teamwork. It is important to be a team player and when the time arises, be prepared to jump in and assist with whatever it takes to get the job done—even when outside of your job role. Take time to actively listen, take direction, and offer solutions, and be involved in the planning of the work that will affect you. Lastly, reward, recognize, and always own up to mistakes; there is always a learning opportunity to come.
5
Commit to continuous learning.
Hospitality is a growing industry, and ever-changing. Immerse yourself in the business by reading industry news, asking questions, and networking to meet new people within the industry. Most importantly, find yourself a successful leader in the luxury hotel segment to be your mentor.
Being successful in the luxury hotel segment requires many skills, but the above are just a few highlights to assist with acclimating into the business. When creating your resume or preparing for an interview, make sure to tell your story. A great acronym to remember is CAR—Circumstance, Action, and Result. Too many people forget to share the result.
Answered by Mandy Holloway, senior vice president of human resources for Montage International.
---
Want more hotel advice? Subscribe for updates.