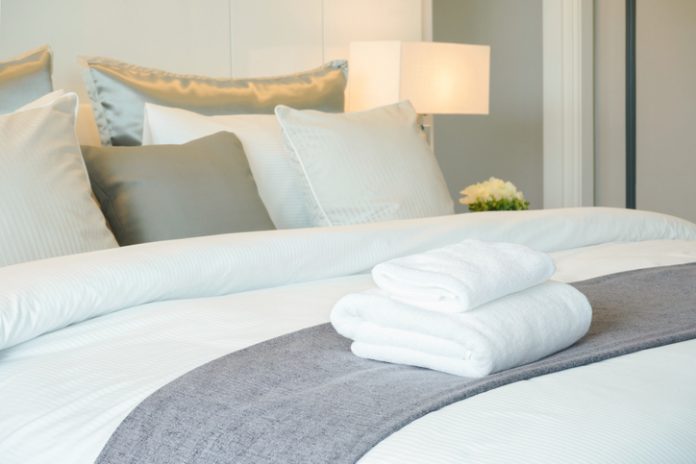 To serve up some history, soft brands—also known as hotel collections—first appeared in the mid-2000s with a strong presence from both Choice Hotels and Marriott International. The intention was to give hotel companies more presence the boutique sector, while simultaneously give independent hotel owners and operators an opportunity to benefit from the channel access and distribution that comes with a big brand, but still hold on to their unique designs, characteristics, and names. This type of business relationship has shown to be a successful recipe, as more and more hotel companies have entered the fold with their own soft brands over the last 15 years, attracting properties from every market segment, from luxury to economy. Reportedly, as of year-end 2018, soft brands were an almost $16 billion industry.
Soft brands have the greatest presence in Nevada, California, and Florida. According to STR's count, as of May 2019 there were 436 soft-branded properties in the United States, encompassing 75,734 rooms. There are 10 soft brands from six parent companies included in this count.
When looking at room count, the strongest chain scales for soft brands are upper-upscale and upscale, comprising 82 percent of the soft branded rooms in the United States. Upper-upscale has the lion's share of the rooms—34,245. For comparison, the luxury segment comes in second, with 8,007 rooms. As far as parent companies go, Choice Hotels International leads the property count with 177, but Marriott comes in first when counting by rooms with 29,265.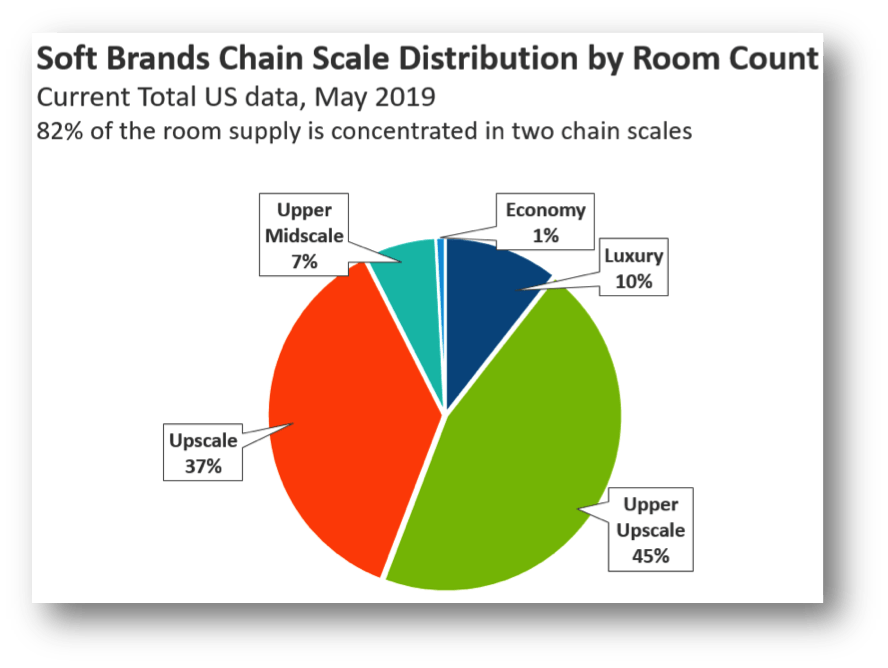 These numbers also represent tremendous growth. If we look back to 24 months ago, there were only 4,858 rooms in the luxury soft brand segment, meaning that inventory grew 65 percent in a two-year period. The upper-upscale segment grew 57 percent in the same period of time. Perhaps most interesting is that the upper-midscale and economy segments had no representation in the soft brands sector and now encompass 36,609 rooms.
Per STR's May 2019 pipeline, the upper-upscale and upscale segments are garnering the most attention moving forward. Upper-upscale will be adding 13,131 rooms in the immediate future, and upscale will grow by 4,759 rooms. Best Western, Choice, Hilton, and Marriott soft brands all contribute to these numbers.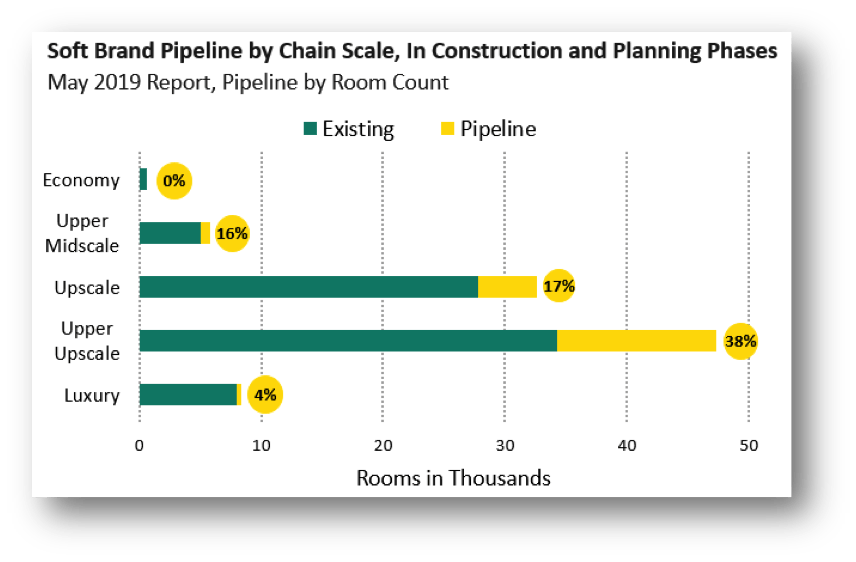 As per the May report, the total confirmed pipeline (in construction, final planning and planning, after excluding the abandoned, deferred, and unconfirmed projects from the report), in the soft brand segment is just shy of 20,000 rooms, which translates into a 25 percent growth of the existing inventory.
Additionally, STR expects to see Marriott easily break the 30k room inventory mark and set itself very close to 35k in the soft brand sector over the next 18 months, as they have nearly 5k rooms currently under construction.
When comparing the May 2017 pipeline report to May 2019, inventory growth in the soft brand segment is at 27 percent, showing the soft brands are still an extremely strong option for developers looking to bring new hotels to market.