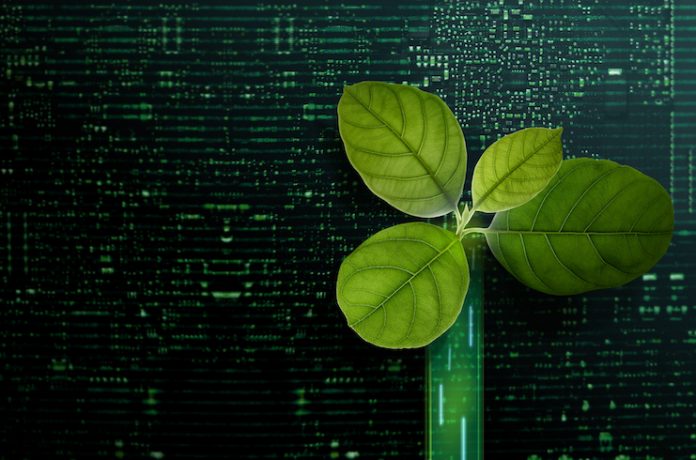 PPDS reaffirmed its commitment to supporting sustainability in the AV industry with a strategy that is designed to help the hospitality industry reduce its electronic waste and enhance its green credentials. Through its commitment, the company will bring more energy-efficient products to market, reconfigure and reduce packaging, and provide access to information on energy consumption for more environmentally focused business buying decisions.
The declaration was made by Martijn van der Woude, head of global business development and marketing at PPDS, at the company's Global Access: Future Tech international event for end customers and its Global Partner Alliance, held at the MK7 Oracle Red Bull Racing Technology Campus in Milton Keynes. With hospitality a key focus of the event, van der Woude and the global PPDS management trio and team members outlined some of the actions and measures the company has already taken, with a commitment to bringing more in 2023. The commitment includes extending its focus on delivering energy-conscious products to market and bringing lower cost of ownership to customers.
"Sustainability has always been of great importance to us at PPDS. We're proud of what we have achieved to date, and we feel it is our duty and our responsibility, both to customers—who are calling for this—and to the planet, to do even more. And we encourage our competitors to do the same," said van der Woude. "Collaborating closely with our partners, we will be working hard to ensure that our existing and future Philips professional display products and solutions continue to provide best-in-class experiences, while also delivering on lowest energy consumption and reduced impacts throughout product lifecycles, including the use of recycled and recyclable materials, and the carbon neutrality of products."
In addition to improving the energy efficiency of its hospitality displays (digital signage, interactive displays, dvLED, and Pro TVs), PPDS and its sister organizations have made strides in enhancing its green credentials throughout the display lifecycle. Products are also now in condensed packaging, calculated to minimize resources used and to maximize the number of products able to be loaded in any one shipment. Palletisation has also been reviewed and refined, with a 184-ton Tank to Wheel (TTW) CO2 reduction and 107-ton reduction of wood pallet consumption in the process to date.
Sustainability is also reflected in PPDS' most recently launched solutions. Taking things further, PPDS' new Philips DV LED range (Philips 7000 and 6000 series) is designed to deliver low energy consumption without compromising on performance. From a longevity focus, PPDS' Philips MediaSuite hospitality TVs sit on an Android platform. The latest features and security patches are made available to older models, allowing them to function and offer the same experience as the latest MediaSuite debuts. This not only ensures a consistent experience in all rooms but with product lifetime extended, there is also an immediate reduction in replacements.
"We live in a throwaway culture for technology. With products being updated regularly, there is a temptation to replace what you have, in order to benefit from the latest features. What happens to that old TV? It either gets resold or binned," said Jeroen Verhaeghe, global business development manager for hospitality at PPDS. "In a hotel, where competition is high and TVs play an increasingly important role in decision-making for guests looking for a home-from-home entertainment experience, that temptation can feel crucial but costly. We've changed that by making our TVs remain relevant for longer, reducing the need to replace, and, therefore, the number of TVs that will end up in landfill."
"As a global business, we have a duty and responsibility to support our customers in their current and future technology needs, and we also have to play a role in helping to protect the environment and to encourage sustainability. When you're dealing with multiple product ranges, billions of parts, and thousands of people, change is not always a simple process—but it as an essential one," said van der Woude.