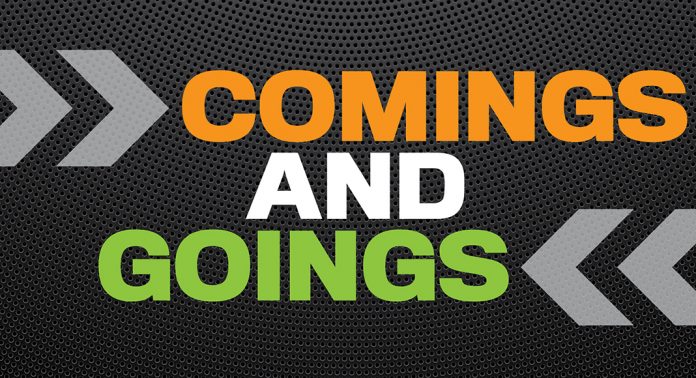 Concord Hospitality Enterprises Company welcomes Glyn Aeppel to its board of directors, where she will help grow the company's portfolio across North America. Aeppel is the founder, president, and CEO of Glencove Capital, an 8-year-old hospitality investment and advisory company focused on the lifestyle segment.
Here's a look at other notable comings and goings that took place this week.
Emlyn Brown will lead global strategies to execute wellbeing initiatives as vice president, wellbeing for AccorHotels' luxury and upper-upscale brands. Brown joins AccorHotels from Resense Spas S.A., where he served as global design director, leading design services, corporate strategies, and wellbeing concepts.
Jeannie Lin will lead the sales strategy and operations department as vice president of sales strategy and operations for Choice Hotels International. Lin's responsibilities include bringing the franchise development and global sales divisions together, as well as growing group sales and RFP management programs.
HP Hotels announced that it has hired Liad Hare to fill the newly created position of business development/acquisitions analyst. Originally from Israel, Hare began working in the hospitality industry as an intern at the iconic Fontainebleau Hotel in Miami. Since then, Hare has held several positions in hospitality, sales and sport management as well as three-years of military service in the IDF.
RLH Corporation has announced that Douglas Ludwig, chief financial officer, has resigned from the company effective immediately. Current chief accounting officer, Nate Troup, is serving as interim principal financial officer while RLH Corporation searches for a replacement.
Jonathan Ruprai joins HREC Investment Advisors as senior vice president of the Tampa office. Ruprai most recently served as first vice president of investments at Marcus & Millichap, and senior director of the company's national hospitality group. Additionally, Mike Huffman is helping to expand the capital markets group as senior vice president of the Dallas office.
The Rose Hotel Chicago/O'Hare, a Tapestry Collection by Hilton hotel, welcomes Dana Solomon as director of sales and marketing, where she will assist in preparing the boutique property for its November opening. Prior to her new position, Solomon served as director of sales for The Embassy Suites Naperville.
José Torres is returning to Puerto Rico to serve as general manager of The St. Regis Bahia Beach Resort, where he will assist in reopening after a renovation and beachfront construction. In his career, Torres held the same position for the Los Sueños Marriott Ocean & Golf Resort, the JW Marriott Panama Gold & Beach Resort, and the San Juan Water Beach Club Hotel.
As executive chef of The Hotel Hershey in Hershey, Pa., David Yeo will manage the property's three full-service restaurants, coffee shop, room service, banquet and event food and beverage outlets, spa restaurant, and poolside café. Yeo joins The Hotel Hershey from The Mandarin Group, where he was the principal consultant.
Claudia Eggspuhler is joining the Hilton Washington D.C. National Mall as general manager, where she will oversee daily operations of the property. And Vanessa Wilson will create and drive revenue strategies as director of sales and marketing. The pair is responsible for offering a modernized experience in the DC area.
Devil's Thumb Ranch Resort & Spa in Tabernash, Colo., is growing its culinary team to put an emphasis on creative food and beverage operations and elevated dining experiences: Michael McDonald is executive chef; Taylor Houston is pastry chef; and John Leslie is executive director of food and beverage.
Coast International Inn, located in Anchorage, Ala., welcomes Michael Dorris as director of sales and marketing, and he will be responsible for implementing new sales strategies and programs to grow value in the market.  Dorris will also facilitate partnerships with Alaska Park Valet Parking and St. Paul Island Tours.
Rinaldo Fernández joins Karisma Hotels & Resorts, a luxury hotel collection with properties in Latin America, the Caribbean, and Europe, as president of the Global Travelers Club Division. Fernández will oversee sales and marketing, program restructuring, and growth of the Exotic Travelers and Prestige Travelers brands.