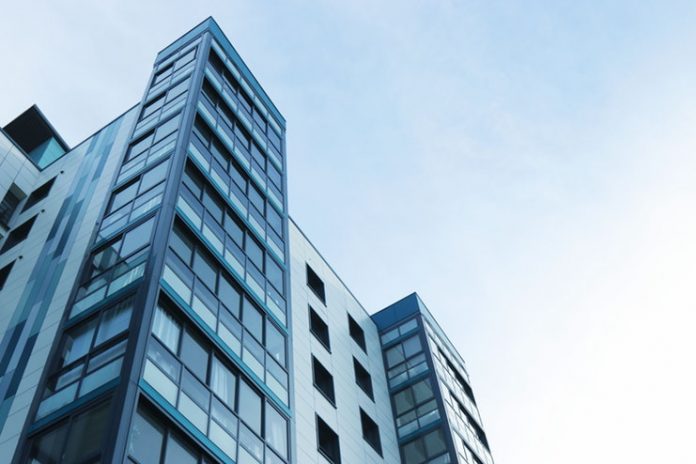 Every hotelier is looking for a strong return on investment, and mixed-use development—whether a hotel-condo combo or a hotel with integrated commercial and retail space—is often a safer and more lucrative option. With ample tax incentives, greater geographical flexibility, and ROI data to support the success of mixed-use development in the hotel industry, often times the hardest part of the equation is determining how to design spaces and select outlets that appease such different target audiences.
Experts from the Harvard School of Design describe mixed-use as "three uses in one building, where no component makes up more than 60 percent of the overall space." In most cases, these multiple uses include residential, hotel, office, retail, and public spaces. The trend in mixed-use developments has emerged in the wake of land limitations in urban centers, the desire for diversity, and the potential for profit beyond the hotel. Mixed residences can provide a solution to land access issues. In recognition of this, some cities have created regulations and tax benefits supporting mixed-use hotel development that includes residences. These projects also provide another avenue for developing large-scale properties.
How to Design For Mixed-Use Developments
1
Refresh and Reposition Consistently
First and foremost, focus on consistency. A hotel brand should define a unique, desirable lifestyle that is reflected in the design throughout all streams of the mixed-use development. This creates a seamless transition from the coffee shop on the main floor to the guestroom on the tenth floor and the residential unit of the adjacent tower. Ensure that the design is consistent across residential and hotel rooms, from wall coverings to lighting fixtures and kitchen islands. Launching a space with consistent design features is essential to solidifying the hotel's brand to buyers and travelers alike.
The bottom line means that the residents are expecting prime real estate because they are the ones paying big money to live there. Take inspiration from the hotel's guestroom design in terms of resident units, but offer residents something special beyond the core design features of the hotel room. Perhaps the residents' bathrooms include a rain shower and a soaker tub in each unit, whereas this might be an add-on for hotel rooms. Offer resident rooms with the best views and appliances while intentionally designing the room with a deep sense of comfort.
While the target audience for hotel guests is distinct from residential owners, both groups are choosing the property for its brand. Create a separation between resident-only spaces and hotel-only spaces and design shared spaces so guests and residents can interact. The design of these common spaces may include scattered hubs for creativity and conversation with fun activities like ping-pong tables, a billiards room, foosball tables, or even a putting green. Consider integrating long, communal tables or living-room inspired spaces complete with a fireplace, armchair, and couch that are inviting for new friendships, business meetings, and partnerships. These subtle design features will stimulate a vibrant community feel, which is why residents and guests choose a property.
4
Luxury Health Club and Spa
When buyers choose to purchase at a hotel-condo mixed development, they are often making this choice based on access to luxurious, hotel-style amenities. The expectation is generally that a pool, spa, and fitness center will be available to residents, but some of the most successful hotel condos go beyond these traditional inclusions by programming amenities such as bio-saunas, caldariums, and meditation dens. Not only does this set the stage for unique experiences, but it can also be a key distinction in a competitive marketplace and provide a boost the product's premium.
Mixed-use projects are selling a lifestyle to shoppers, hotel guests, and residents alike. According to the Global Wellness Institute, the $4.2 trillion dollar wellness economy is reaching beyond the four walls of hotels and into real estate. In fact, the Wellness Lifestyle Real Estate sector, valued at $134 billion globally, has been deemed "the next frontier" in the wellness revolution. Homes are where people spend most of their time and money, and it is becoming increasingly essential that they are built and designed with wellness and preventative healthcare in mind. It's becoming more important today for mixed-use properties to adapt built environments to accommodate the health of people and the planet.
As mixed-use developments continue to surge, it is becoming more important to take a proactive approach to their design. The inclusion of a meaningful and seamless commitment to wellness across all key components of a property benefits the end-users, buyers, and guests alike. As evidenced in the booming Wellness Lifestyle Real Estate market, this increased value extends to owners and investors too. 'Well Certified Spaces' incorporate strategies that promote healthy lifestyles. The 'Well Building Standard' system considers a variety of elements such as air quality, water quality, access to healthy and nourishing foods, positive lighting design, fitness facilities, comfort gained through ergonomic design, soundproofing, and temperature management.