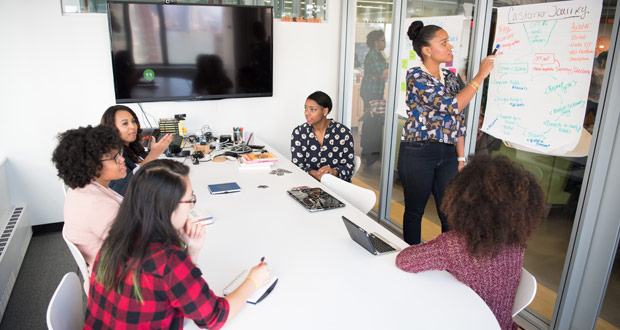 As the labor market tightens, hotels will find it more difficult to attract and retain the most talented employees. But students and graduates will always be looking for the best opportunities. The hotel industry can partner with the academic community to ensure that the industry is successful on all fronts.
One way to partner with academic institutions is by joining a college or university's advisory board, which typically collaborates with industry experts who then consult with administrators, faculty, and students about industry trends and best management practices. These open lines of communication are beneficial for all aspects of the industry. Commercial laundry operations are one example—while linens and uniforms may be only a small portion of a hotel's costs (typically less than two percent of a property's daily room occupancy costs), they can have a substantial impact on customer experiences and operations. By participating at various levels across the industry, hotel operators and students alike gain a shared appreciation for opportunities to become more efficient.
For example, the Advisory Board at Virginia Tech Pamplin College of Business Hospitality and Tourism Management (HTM) works closely with the hotel industry and faculty to ensure the curriculum includes significant hands-on practical experiences. The Pamplin HTM program emphasizes the preparedness of its graduates to immediately provide value to their employers through practical knowledge and experience gained through the program. This includes small classroom and professional kitchen and hotel settings on campus, as well as requiring nearly 500 hours of field experience as interns. Pamplin College of Business gives them the tools they need to be able to contribute to their companies starting on their very first day.
Hotels and other hospitality-based companies should consider contacting their local hospitality and tourism schools to reach students interested in a wide variety of exciting and fast-paced opportunities, including entry-level management positions in tourism, hotels, resorts, cruise lines, restaurants, country clubs, and institutional food service companies. These departments are often strongly committed to the placement of their undergraduate and graduate students through career fairs and online jobs pages.
Together with industry partners, colleges and universities are building mutually beneficial relationships through sponsorships, opportunities, and advisory boards. These synergies improve student experiences and learning, and encourage excellence in the business of hospitality and tourism management. Working with academic communities helps hotel owners and hospitality professionals ensure that students are equipped with the skills they need for the industry and prepared to perform from day one.
About the Author
Joseph Ricci is the president and CEO of TRSA. Ricci is a member of the Virginia Tech Pamplin College of Business Hospitality and Tourism Management (HTM) Advisory Board, providing expertise based on his experience as an association executive and knowledge of linen, uniform, and facility services. The HTM Advisory Board consists of senior hospitality industry executives that offer insight and consult with administrators, faculty, and students about curriculum pertaining to industry trends and best management practices.