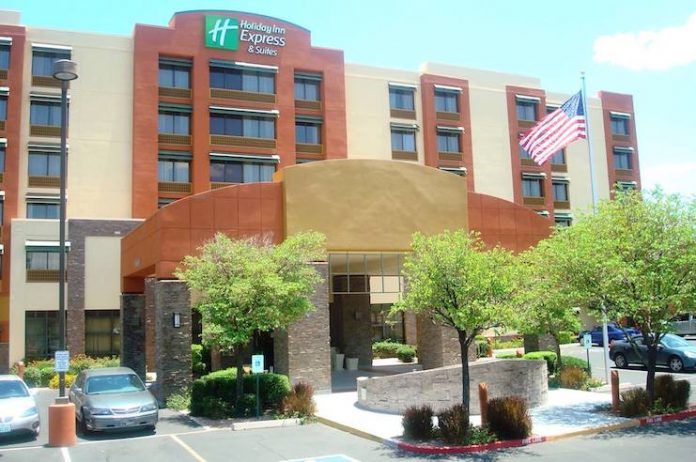 The Holiday Inn Express & Suites Tempe hosted a ribbon-cutting ceremony on October 30 to celebrate the hotel's re-opening after a $2.5 million renovation. San Diego-based RAR Hospitality managed the hotel's renovation, which included adding a refreshed lobby and front-desk area, a breakfast bar, a swimming pool, an outdoor lounge, a 24-hour fitness center and updates to the hotel's exterior, rooms, and bathrooms. The renovation also added IHG's Formula Blue technology program to the 128-guestroom hotel.
The hotel is located next to Arizona Mills Mall, the state's largest indoor, climate-controlled outlet, value, and entertainment destination with attractions like LEGOLAND Discovery Center, Sea Life Arizona, Rainforest Café, Harkins, and the largest IMAX in the state of Arizona. It is also near Sky Harbor Airport the Arizona State University campus.
RAR Hospitality, which owns and manages the property, acquired the hotel in 2015 in a joint-venture partnership with PacVentures.