Each year, brands and properties across the hospitality industry find ways to recognize and honor active military members, U.S. veterans, and their families. Here are five ways hotels and hospitality companies are supporting and celebrating the men and women who served in the military for Veterans Day.
1
Super 8 by Wyndham Auction to Support Military Families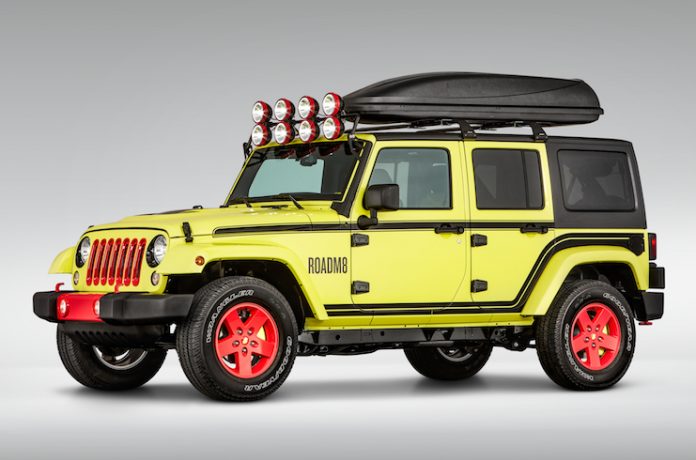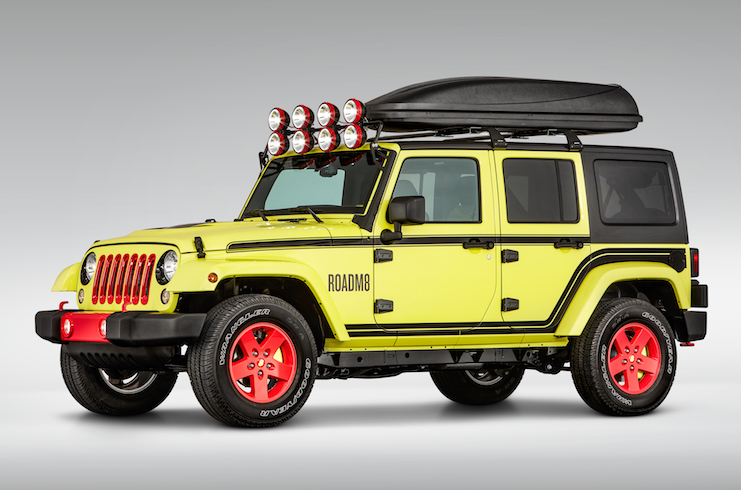 Super 8 by Wyndham plans to auction to the public its hotel-inspired concept car ROADM8 and additional Super 8-themed items, with 100 percent of the auction sales benefiting the non-profit Fisher House Foundation. Through its Fisher House program, the foundation provides a no cost, "home away from home" for families of patients receiving medical care at major military and VA medical centers. The auction is available now through November 29. The Super 8 brand also has service-member centric initiatives like complimentary reserved parking for veterans at hotels across the United States and Canada.
2
Hyatt Creates New Benefits and Programs to Support Veterans
In honor of the upcoming Veterans Day holiday, Hyatt announced new benefits and programs honoring those who have served or are serving in the United States military. These commitments include a new rate for U.S. veterans, active military personnel, and their immediate family members, and reinforced veteran job placement and career development efforts. To bolster its military recruiting efforts, Hyatt is collaborating with an organization that helps veterans transition back into the workforce called HirePurpose.
The Hyatt Place and Hyatt House brands will also further integrate veteran-owned businesses into the guest experience with proceeds benefiting veterans. These brands will expand their existing preferred t-shirt vendor relationship in the U.S. with Rags of Honor, the only silkscreen shop that is 100 percent operated by homeless and unemployed veterans with proceeds directly supporting that mission. The Hyatt House brand also plans to test Veteran Roasters coffee at participating hotels across the United States.
3
The Rose Hotel Chicago O'Hare Hosts Local Veteran and Family
The Rose Hotel Chicago O'Hare, Tapestry Collection by Hilton, will be celebrating its official opening with a ribbon cutting ceremony on Thursday, November 15. In conjunction with Veterans Day, the hotel will be honoring veteran Elizabeth O'Byrne and her family with a special first guest experience on this day. O'Byrne, a native of Chicago, served two tours in Iraq for the United States Army (82nd Airborne). O'Byrne's son also served two tours in Iraq with 10th Special Forces, as well as a third tour in Afghanistan with 33rd BCT. This past year, her son passed away leaving O'Byrne and her daughter-in-law to care for his two children. To give back to O'Byrne and her family, The Rose Hotel Chicago O'Hare has put together a special experience at the property that includes a complimentary stay and meal at the hotel, and additional gifts courtesy of the Fashion Outlets of Chicago and Dave & Buster's Rosemont.
4
Westgate Resorts Gives Away 1,500 Free Vacations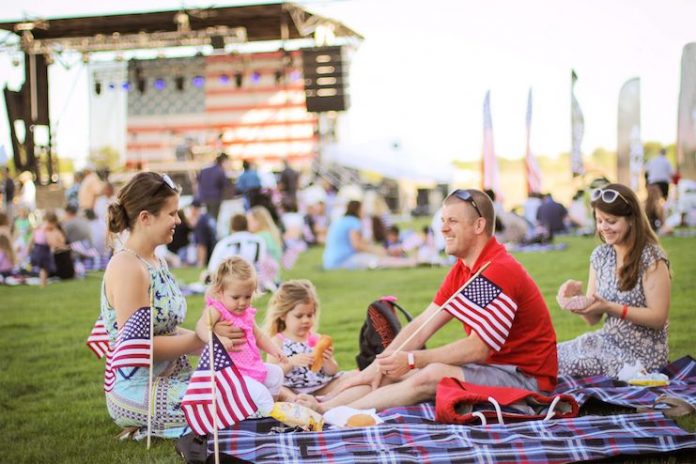 Westgate Resorts is giving away 1,500 free vacations to U.S. military personnel beginning November 9 at 9 a.m. ET. Since initiating the giveaway eight years ago, Westgate has provided more than 25,000 free nights to eligible military personnel and their families on Veterans Day. During their stay in Orlando, all attendees will receive a complimentary three-day, two-night stay in a Studio Villa (additional nights can be purchased), free admission for up to four guests to the on-site Shipwreck Island Water Park, and access to a Military Resource Fair featuring more than 20 nonprofit organizations dedicated to supporting service members. The highlight of the weekend will be a concert headlining Gary Sinise's Gary Sinise & The Lt. Dan Band on Saturday, May 11, 2019. Sinise established the Gary Sinise Foundation in 2011 to honor the nation's defenders, veterans, first responders, their families, and those in need.
In addition to the 1,500 complimentary vacations, Westgate Resorts will offer a special 25 percent discount for all U.S. military veterans valid for travel by November 14, 2019.
5
MGM Resorts International Hosts "A Salute to the Troops"
In celebration of America's service members, MGM Resorts International will host "A Salute to the Troops" honoring more than 70 wounded warriors and their guests over Veterans Day weekend. In its eighth year, the five-day program in collaboration with American Airlines and the USO of Metropolitan Washington-Baltimore (United Service Organizations) will be an extended weekend of relaxation, entertainment, and sightseeing for active duty service members traveling from the Washington, D.C., area.
As the official airline of the USO, American Airlines will fly the honored service members to Las Vegas with an all-volunteer flight crew, some of which are veterans themselves, aboard a Boeing 737 aircraft. Upon arriving in Las Vegas, hundreds of MGM Resorts International employees will gather to welcome the group to The Mirage Resort & Casino, the host property, during a special "wall of gratitude," welcome procession. "Salute to the Troops" will also include a welcome dinner and excursions in and around Las Vegas and Southern Nevada.