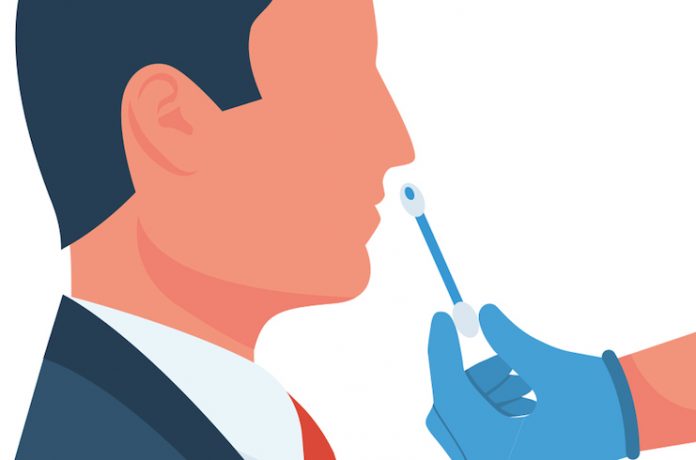 Many situations today, including international travel and event attendance, require a negative COVID test or proof of vaccination. Given that the usefulness of COVID testing is directly linked to receiving results in a timely manner, rapid COVID testing seems like a promising solution to the troublesome problem of lag times that can make results unreliable. LODGING spoke to Justin Kellerman, general manager of The Beekman in New York City, and Deena Klein, director of operations for Maverick Health—who collaborated to implement Hyatt's Medical Concierge Testing Program at the Beekman—about what hoteliers need to know to use this tool properly to reassure and protect guests and team members and support their travel experience.
1
Guests' willingness to travel hinges on whether they feel safe.
Describing how the Medical Concierge Test Program fits into the Beekman's plans for recovery, Kellerman stresses the importance of protecting guests, saying, "As we work to thoughtfully resume the type of one-of-a-kind events and gathering for which we are known, this added peace of mind for our guests has been critical to our path forward."
2
Be aware of the different types of tests available and which are required.
Klein says Maverick offers four different tests—Rapid PCR, Saliva PCR, Rapid Antigen, and Rapid Antibody—and describes how they may impact gatherings and travel. "Those traveling internationally may need to provide a negative PCR COVID-19 test to board a plane, or they may be required to quarantine when they travel domestically until they can obtain a negative test or proof of antibodies. Our Rapid PCR test, with results in 30 minutes, is perfectly suited for a visitor at The Beekman who needs to board an upcoming flight."
3
Guests should be made aware in advance that testing is available.
Kellerman says the Beekman ensures that guests are informed of testing options in a pre-arrival communication. Then, once on property, the front desk staff can answer their questions and schedule their appointment.
4
Tests must be as convenient and stress-free as possible.
Klein notes how the program relieves some of the difficulty of finding testing, as well as the stress involved in the testing itself. "Guests value frictionless experiences, and getting a COVID-19 test can be stressful and anxiety-inducing to many people, especially while away from home. It's an incredible convenience for travelers to be able to access a safe testing facility onsite." Calling the testing process a "seamless experience," Kellerman mentions how the testing program overall aligns with the Beekman's goals. "We are leading with safety first and wellbeing always as our guests and World of Hyatt members begin to travel again."