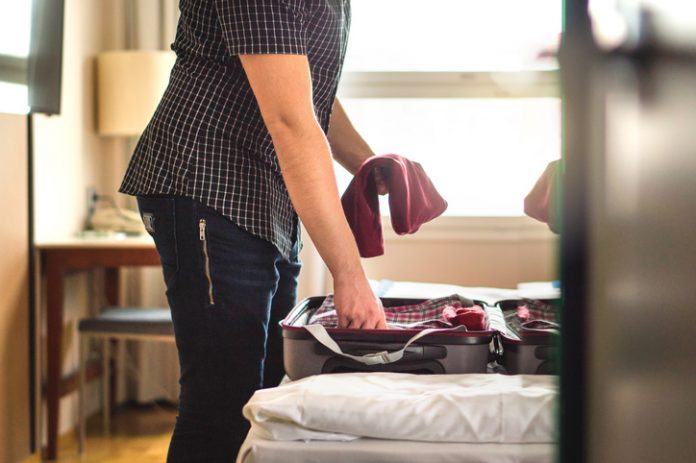 As positive COVID case numbers wax and wane, variants evolve and change, and health-conscious fears subside and rise, traveler behaviors are constantly shifting, and hoteliers might find it difficult to keep up. In response, Hilton released a consumer trends report called "The 2022 Traveler: Emerging Trends and the Redefined Traveler, a report from Hilton" that focuses on what the company expects from travelers next year and following the pandemic. Across its findings, Hilton noticed four themes that the report forecasts for the future of travel, which the company shared during a virtual meeting event hosted in November 2021.
1
Travelers will incorporate new passions, tastes, and preferences on their trips.
As people shuttered inside throughout the beginning stages of the COVID-19 pandemic, they developed hobbies and interests that Hilton expects will carry into their future travels. Some, however, adopted more than just hobbies: They adopted pets. Bill Duncan, senior vice president and global category head, all suites and focused service brands for Hilton, said that the rise in pet adoptions during the pandemic remains "incredibly inspirational and aspirational."
Duncan added that Hilton has experience accommodating animal companions, "with brands like Home2 Suites that have been pet-friendly since the beginning. Our Canopy brand has had 'Paws in the Neighborhood' since its birth as well. And, just recently, we announced a partnership with Mars Petcare that we're extremely excited about; Homewood Suites by Hilton will join Home2 Suites by the end of year in being 100 percent pet friendly." Brands like Hampton Inn by Hilton, Hilton Garden Inn by Hilton, and Tru by Hilton are also working towards becoming 100 percent pet-friendly in 2022.
In addition to adopting pets, travelers also adopted new food and beverage preferences throughout the pandemic as they took advantage of virtual cooking tutorials and culinary programming to refine their at-home cooking skills. Those new preferences, according to Adam Crocini, senior vice president and global head, F&B brands for Hilton, also include mixology and culinary exploration. He emphasized that "people will be looking for new experiences when they travel" and "food tourism—if you will—will be a huge surge in 2022 and beyond."
2
Travelers will be searching for familiar efficiencies on their trips.
While Hilton's report found that people are traveling both to destinations where they feel comfortable and those that are new, customers in all markets now expect certain efficiencies in their accommodations, including contactless advancements. Mike Gathright, senior vice president, customer experience for Hilton, said that the company has been focused on these enhancements since before the pandemic.
"With digital check in, choose your room, and digital key, we saw that accelerate during the core of the pandemic, especially around the focus on cleanliness and contactless arrival. We are now delivering more than a million digital keys each month to guests. We also really have looked at how do we continue to make that process more effective and efficient for guests," Gathright said. He added that Hilton now has "the ability to share up to four keys with guests in your room" and "more than 3,500 of our properties are fully enabled with contactless payments."
In addition to more efficient stays, travelers expressed wanting to be closer to their families and friends while on the road. Senior Vice President, Global Enterprise & Brand Marketing for Hilton Amy Martin Ziegenfuss said Hilton recently implemented booking connecting rooms in response to this behavioral trend. Many travelers want to reserve connecting rooms on the road but booking software mostly doesn't allow for that capability. Martin Ziegenfuss said, "That's a real source of stress and anxiety for our travelers. So, knowing that it's confirmed, knowing that when they show up with their family and their loved ones and those they're traveling with, they're going to get that experience they're really looking for that reduces stress and enables them to really focus on the connection and experiencing the trip and the hotel."
3
Travelers will want wellness that surpasses just fitness.
Wellness is moving beyond exercising to areas like F&B. Crocini said, "Especially in the food space, I think you see healthy, organic items really coming to the top of the menus and people having interest in these particular products."
Guests are also prioritizing wellness through mixing leisure and business travel, which has become more popular since the pandemic prompted the work-from-anywhere movement. Hilton has seen an increase in seven-night stays or more at their hotels as guests travel combine business and leisure trips. "The beauty of this is that it allows guests to be productive, vacation, relax, live like a local," Duncan said, adding that by creating a quiet space and a sense of calmness, guests can "be productive, but then they can relax and enjoy and develop a great sense of self and peace of mind."
4
Travelers will care more about the environment, sustainability, and family when traveling.
And while travelers are more focused on caring for the planet, they will want to book stays at companies that share that mentality. Duncan said that travelers are "very concerned about their impact on the environment when they travel, minimizing their carbon footprint…. It's moved from something that is a passing interest to something that's critically important."
With time spent at home throughout the pandemic, people have been able to evaluate what matters most to them and their lifestyles. Implementing partnerships and programs that support sustainability will address this travel trend in 2022.
A final trend that was seen throughout the report, as Martin Ziegenfuss said, is "let's not wait to celebrate." She added that travelers are expressing the desire to "get back out there and have the fun that we may have missed, or we may have postponed….[People] want to get back together and they want to celebrate and have those moments that really make memories."